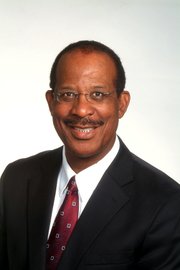 SIDNEY Collie, Chairman of the Free National Movement (FNM), on Friday decried the attempts by Jerome Fitzgerald to describe the effects of the government granting China Construction America and all sub-contractors exemption from Value-Added Tax on the completion of Baha Mar as "miniscule as far as we were concerned".
In a statement Mr Collie said: "That is the PLP Government's statement as to why they have exempted their Chinese allies from the onerous VAT that Bahamians are forced to pay every day. 'Miniscule amount … neither here nor there' is how Minister Fitzgerald shrugged off this Government's secret decision on waving the VAT for the Baha Mar project."
On Thursday, Mr Fitzgerald said that the "trade off" for waiving VAT payments for the resort's completion was the $100m put forth by the Export-Import Bank of China to pay former Baha Mar workers and Bahamian creditors the money owed to them after the Cable Beach development collapsed. Mr Fitzgerald was one of the Government's negotiators for a deal to get the resort re-mobilised.
"Thank you Minister Fitzgerald. By way of explanation you have shown every Bahamian how out of touch the PLP Government is. If the VAT is so 'miniscule' then why not waive it for everyone instead of the chosen few? Apparently to the PLP - which has consistently run budget deficits and has mismanaged our economy to the brink of ruin with credit agencies downgrading us to junk bond status - now wants us to believe that millions of dollars in exemptions is 'miniscule' and not to be bothered with.
"We are here to tell this tone deaf Government that their sweet heart deal with their Chinese allies and waiving the onerous VAT tax just for them is not insignificant or 'miniscule' to the millions of Bahamians that regularly pay the VAT. This is what happens when a Government runs amok and thinks that they are above the people they serve. They cut secret deals, picking winners and losers and get upset when called to account for their actions as the public comes to find out the true extent of their incompetence and ineptitude.
"The Bahamian people deserve a government answerable to them and not just the chosen few. There are no miniscule amounts when dealing with the people's money, and the FNM will always stand vigilant and safeguard the people's assets." ​