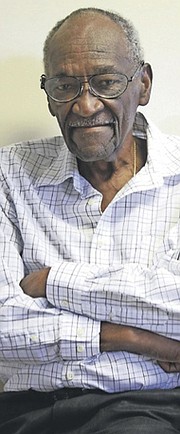 The security risk the Bahamas faces from a large, unknown population in its midst is great. Paul Thompson looks at measures that can be taken to reduce it.
Illegal immigration has been a major problem for successive governments over many decades.
As a retired police officer I can tell you that this is a very serious security concern - and it is not being given the prio­rity attention it deserves by the authorities.
Public concerns about immigration have focused on the loss of jobs; the use of public services such as schools and clinics; the cost of border protection, detention and repatriation; and the fear of being culturally overwhelmed. However, I suggest that crime and terrorism ought to be uppermost in our minds.
Two years ago, law enforcement officers, security directors, civil servants and others took part in a week-long seminar on terrorism organised by the Ministry of Tourism and the Royal Bahamas Police Force. The top lecturer was an American expert on terrorism. And at the end of the seminar many of us were of the view that Members of Parliament should have been required to attend.
Terrorists are ideologically inspired to use illegal force or violence against people or property to further their objectives. They are trained to blend in and assimilate to their surroundings. Their actions are well-planned and involve training, surveillance and practice. The ultimate goal is to instill fear in the general population.
Recommendations have been made directly to the government or through the media on this subject over the years. All were collated and made available to government and opposition politicians in 2008.
First of all, it should be obvious that the Immigration Department must be expanded in order to have sufficient personnel for round-the clock-operations. Its communication equipment must be modernised and those officers who qualify must be armed. The department should be divided into administrative and en­forcement units, with the assurance that other law enforcement agencies would provide prompt assistance if necessary.
Immigration officers must have air, land and sea transport readily available, as well as the funds to develop informants both here and overseas. Officers should be trained to be aware of their powers of arrest and seizure, which are similar to those of police officers.
The Detention Centre on Gladstone Road should be more securely fenced and a patrol area for guard dogs should be added. Floodlights and security cameras should be installed, and areas outside the fences should be cleared to improve visi­bility.
In the 1950s, 60s and 70s, illegal immigrants were interrogated, documented, fingerprinted and photographed. They were then taken before a magistrate and charged with illegal entry. Infor­mation disclosed through interrogation identified the captain and crew of the offending vessel, who were charged separately with smuggling.
Those illegals often received a prison sentence, to which the Magistrate would add "or earlier deportation". The appearance of illegal immigrants in court is important, as the migrant can make complaints or provide a magistrate with information that may have been ignored by the arresting officers.
The government should also proceed with the development of an identification card for every resident of The Bahamas - with photo, fingerprints, and other identifying features. We have an illegal migrant population numbering in the tens of thousands, living and working on most of our Islands, yet we do not know who they are. There is no register, no photo­graphs, no fingerprint records.
The Bahamian-born children of immigrants should be given residency permits if they qualify, but be required to carry an ID card issued by the Immigration Department. A similar card should replace the work permit and would be carried at all times by migrants working here.
Individuals with a criminal record should not be entitled to an ID card. An amnesty should be declared for illegal im­migrants to present themselves for registration. Employers would be required to make their cases to the Immigration Department, and migrants who do not qualify for the ID card would be deported.
Terrorists strike when they have the desire, the ability and the opportunity to commit an attack. We cannot control the desire or ability, but we can limit the opportunity by remaining vigilant and reporting suspicious behaviour. There must be a zero-tolerance approach to our il­legal immigrant problem, because there may well be enemies living amongst us.
I have spoken to politicians and law enforcement leaders on this subject many times. It is well known that terrorists are targeting American interests around the world, and we do have several potential targets - cruise ports, hotels and our tourist-oriented economy in general.
Our approach to border protection would be to make it virtually impossible for illegal immigrants to live here in comfort undetected. Word would soon circu­late about the difficulties migrants face here, and this would help to deter others.
Either through legislation or govern­ment policy we should seek to implement rules and regulations that would require foreigners to provide proof of status when applying for licences, seeking medical attention, attending school or renting apartments.
Banks and money transfer companies should be prevented from catering to immigrants who cannot produce evidence of resident status and strong law enforcement efforts should be made to eliminate shanty towns, which are hiding places for criminals as well as posing public health risks.
Most illegal immigrants arrive here from Haiti. For decades there have been high-level talks with successive Haitian governments on this issue, with minimal result. Talks between The Bahamas and Haiti should continue, but I believe the United States should also be engaged, since many migrants who come to the Bahamas are actually on their way to the US. Joint patrols of the sea lanes around Haiti and observation of these areas by drones would be effective measures.
I recall when Assistant Commissioner of Police Lawrence Major had the full co-operation of aircraft pilots, who would report sightings of Haitian vessels in Bahamian waters. The police were able to respond effectively with limited resources. We now have a fleet of modern Defence Force ships. Adding drone surveillance would make them even more effective.
During my police service, I visited Haiti in search of a pair of bank robbers who had fled The Bahamas - Victor Storr, a Bahamian, and Paul Joseph, a Haitian. I had the op­portunity to work with Colonel Maxim Antoine, head of the Haitian Criminal Investigation Unit, which was responsible for both criminal investigation and poli­tical intelligence. My experience convinced me that if the Haitian government wanted to end human trafficking to The Bahamas it could be done immediately. I have spoken privately to senior police and army personnel in Haiti and became convinced that there were no instructions to stop illegal immigration.
The cost to The Bahamas to detain and repatriate illegal immigrants is high, and the security risk we face from a large unknown population in our midst is equally great. In today's world, human trafficking and terrorism pose major threats to the peace and security of our nation, and it behoves us to pay more attention to this issue.
Comments and responses to insight@tribunemedia.net