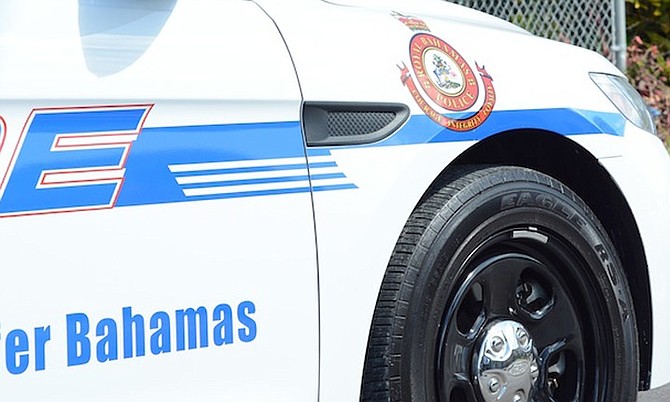 By NICO SCAVELLA
Tribune Staff Reporter
nscavella@tribunemedia.net
POLICE are investigating the mysterious circumstances surrounding the death of a former male police officer after he reportedly attacked family members, fell to the ground and died in a home on Wilson Street in Nassau Village on Monday morning.
According to Assistant Commissioner of Police Stephen Dean, the deceased had been "acting very violently" for the past week until his death sometime around 8am on Monday, which was when police were notified.
ACP Dean said on the morning in question, the deceased's violent behaviour climaxed, prompting relatives to try to calm him down and restrain him.
However, ACP Dean the efforts by family members only resulted in a domestic altercation in which he said the deceased began "attacking male and female residents of his family." At one point during the altercation, ACP Dean said the deceased "fell to the ground and succumbed to his injuries."
ACP Dean said when police arrived at the scene, they met "the lifeless body of a male laying down" in the residence in question with "no visible signs of injuries" to his body.
ACP Dean said an autopsy would have to be performed to determine the exact cause of death, but said police would have to conduct further investigations before classifying the man's death as a homicide or otherwise.
"We do not know that yet, but we are in the preliminary stages, we are interviewing people," ACP Dean said when asked how the death would be classified. "A number of people we met on the scene, so we have to talk to determine who might have actually been involved, and who could give a better picture of what is happening, the state of this young man this morning.
"But we are getting reports that he was just acting very violently, relatives tried to calm him down and he attacked them."
When asked by a reporter if the deceased was or is a current member of the Royal Bahamas Police Force (RBPF), ACP Dean said: "We are receiving information, we have to check our files, but sometime ago he resigned from the RBPF."
Nonetheless, ACP Dean said Monday's incident highlights the need for persons to constantly monitor the mental health and stability of family members who may exhibit unusual or uncharacteristically aggressive behaviour.
"We don't want to say something attributed to this case, but we can speak generally and tell you that we have to pay attention to our family members," ACP Dean said. "Particularly those who may have mental challenges, we are asking the public to don't take that for granted. Make sure that they're taking their medication if need be, make sure that they get some treatment if you see some abnormal signs. It could start from a child that we see some things, do not take these things for granted."
On Friday night, a man was brutally beaten to death with a hammer following an argument with another man near Golden Isles Road off Carmichael Road.
According to reports, police received information that two men were fighting off Carmichael Road. When officers arrived at the scene they found the lifeless body of a man with blunt injuries to the head. The victim was pronounced dead at the scene.
According to preliminary reports, the victim was involved in an argument with another man at the back of his residence which led to him being struck multiple times with a blunt object, believed to be a hammer. Police have not identified the victim, but The Tribune understands he is Nado Joseph.
A short while after Friday's incident, police said an adult male turned himself in and is being questioned in connection with the killing, which brought the country's murder count to four for the year, according to The Tribune's records.