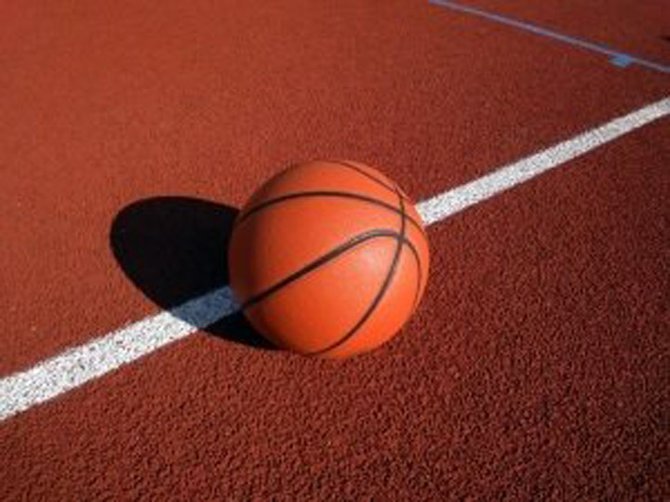 THE New Providence Basketball Association continued its regular season action over the weekend with games played at both the Kendal Isaacs Gymnasium and the AF Adderley Gymnasium.
• Here's a summary:
Regulators 72,
Pros 68
Eugene Bain pumped in 21 points in 27 minutes to lead the Mr Ship It to another victory in Saturday night's feature contest at the AF Adderley Gymnasium as they improved to 7-1 for second place in the John Archer Division. Bain also added four steals.
Brian Bain helped out with 18 points and 12 rebounds; Robert Missick had seven points, eight rebounds, three assistant and two steals and Simon Cruz contributed six points.
Judino Wilson had a game high 24 points with six steals four assists and three rebounds in a losing effort for the Isand Game Pros, who dropped to 1-6 to remain in fifth place in the Vince Ferguson Division. Duran Burrows had 12 points and Chico Francis had 11 points and 23 rebounds.
Giants 84,
Mingos 78
Commonwealth Bank pushed their John Archer Divisional lead to 8-1 as they spoiled the homecoming game for the University of the Bahamas on their designated home turf of the Kendal Isaacs Gymnasium as Tehran Cox led a balanced scoring attack with 19 points on Friday night.
Jeffrey Henfield had 17 points and seven rebounds; Michael Bain Jr had 15 points, five rebounds, four assists and steals and Mark Hanna came of the bench and added 11 points and five rebounds.
The Giants built a 21-15 first quarter lead that they extended to 45-34 at the half. They fell behind 61-60 at the end of the third, but bounced back to out-score UB 24-17 in the fourth.
Kemsy Sylvestre had 21 points, 15 rebounds and four steals for the Mingos, formerly the Caribs, who suffered their second straight loss and are now 5-2. Ramon Dames had 16 points, seven assists, four steals and three assists; Jason Stubbs had 13 points and five rebounds and Justin Smith had 10 points, seven rebounds and four steals.
Rebels 84,
Pros 72
Mekel Rolle, in 31:48 minutes, exploded for a game high 31 points as the Rhythm Rebels won their division one opener on Friday night to pick up their first win in nine games on the season.
Craig Buchanan had 12 points; Rashard Williams had 11 points, 11 assists and four assists; Theo Ferguson came off the bench with 10 points and 11 rebounds and Alexander Rolle also had 10 points of the bench.
Island Game got 17 points from Patrick Leadon with dsix rebounds in the loss. Derrick Fergudon came off the bench and netted 14 points; Keithan Gray had 11 points and nine rebounds and Chico Farrington added 10 points eith 15 rebounds, three assists, three steals and three block shots.
The NPBA will continue its action tonight with another double header at the AF Adderley Gymnasium. In the 7pm opener, the Legends will take on the Mail Boat Cybots and in the feature contest at 8:30pm, the Pirates will meet the PJ Stingers.
Kings 73,
Ballers 51
Ricardo Kemp came off the bench and scored 23 points in 22:33 minutes to secure the first win in four games for Bargain Wholesale in their division II contest on Saturday night.
Dennis Turnquest had 11 points, Leon Rahming had 10 and Antoine Levarity nine to help out.
The Kings jumped out to a comfortable 21-8 first quarter lead and pushed it to 41-15 at the half and they were never challenged the rest of the way.
Koby Mackey had 12 points and seven rebounds  and Leealo Ferguson had 11 points in the loss for the Future Ballers, who are still winless at 0-5.
Athletico 74,
Hype 50
Gregory Seymour came off the bench in 28:50 minutes and lit up the nets for 21 points and 10 rebounds for the Godfrey McQuay Division front running 4-1 Athletico in their division II contest on Saturday night. 
Tehrad Rahming chipped in with 13 points and 17 rebounds; Cameron Adderley had 12 points and 14 rebounds and Jammaris King had 10 points, 10 rebounds, four assists and three steals.
Athletico Bahamas led 12-11 after the first quarter, 25-20 at the half and 49-40 at the end of the third to hold on for the win.
Kenneth Johnson had 18 points, nine rebounds and three steals to lead Hype Basketball, who are now 3-2. Andreas Black had 12 points and eight rebounds and Christian Johnson had 10 points, five rebounds and four assists.