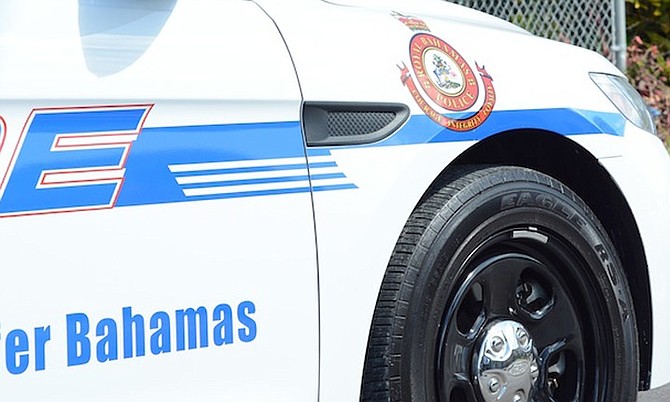 By SANCHESKA BROWN
Tribune Staff Reporter
sbrown@tribunemedia.net
TWO men are seriously injured after a Sunday morning shooting led to a high-speed chase and a shootout with police in Bozine Town, New Providence.
The drama unfolded shortly after 10am, when a man standing on Dumping Ground Corner was approached by two men in a silver Nissan vehicle.
According to reports, the occupants of the vehicle shot him before speeding off.
The victim was rushed to hospital, where he is listed in serious condition.
The police were immediately notified and issued an all points bulletin for the suspects. Moments later, officers on patrol spotted the silver vehicle following three men on motorbikes on Blue Hill Road.
The officers attempted to stop the occupants of the vehicle and motorbikes but they sped off. They chased the men into the Yellow Elder Gardens area where the vehicle and motorbikes eluded police.
Then, acting on information, police strategically positioned themselves in a section of Bozine Town off Tonique Darling Highway.
The officers once again attempted to stop the occupants of the silver vehicle and motorcycles but they refused to stop, a statement from police said.
The men began firing at the officers. Police returned fire and shot one of the men on the motorbike and another suspect crashed into a wall. Both men were arrested. However the third motorcyclist escaped.
A short while later, police stopped the silver vehicle a short distance away. The occupants got out of the car and began shooting at police. Police returned fire and shot one of the men, the other man escaped on foot. Police recovered a 9mm pistol containing eight live rounds of ammunition from the vehicle. The two injured men were taken to hospital where they remain in stable condition.
The two suspects are assisting police with investigations into a number of recent shooting incidents.
Investigations are continuing.