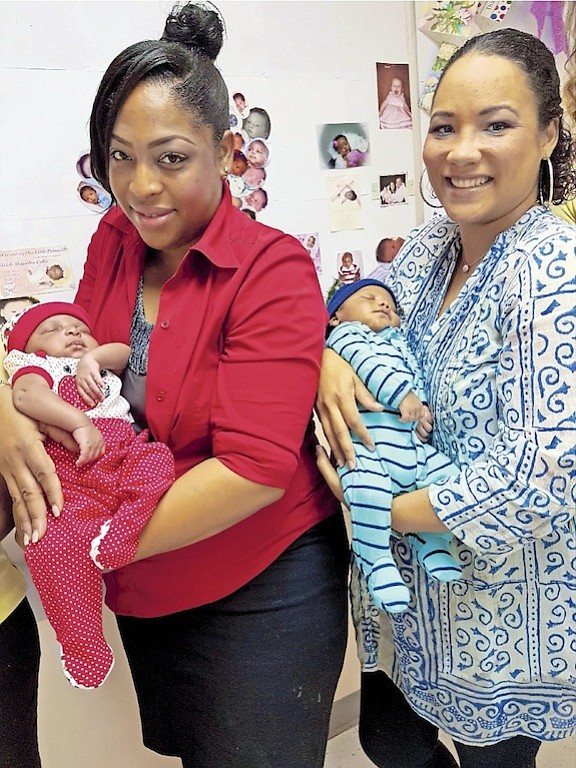 BABY Landon Blaize Treco is already keeping up with his big sister Layla. She was the first girl born at Doctors Hospital in 2015 and on January 4, he became the first boy born at the hospital for 2017.
Every year, Doctors Hospital teams up with Lowe's Wholesale and Johnson and Johnson to provide a special gift to the mothers of the first boy and first girl born at Doctors Hospital in the New Year.
Proud mother Leah Treco brought baby Brandon up to the Maternity Department to visit with the team that helped him come into the world and meet this year's other special baby.
The first baby born at Doctors Hospital in 2017 was actually a girl – Kyla Alexis Rolle. She arrived on January 3 and was brought back for the special visit by her proud parents Kamia and Lynden Rolle.