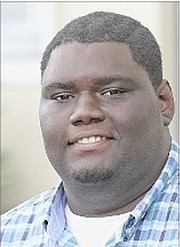 By RICARDO WELLS
rwells@tribunemedia.net
Championship weekend is finally here and guess what, my Patriots are ready to square off in their sixth consecutive AFC championship game with a win taking the team to its ninth Super Bowl in team history, a record.
After a 4-0 week last week in the Divisional round, I am ready for a 2-0 showing this weekend.
NFC Championship,
3:05pm
Green Bay Packers @
Atlanta Falcons
The Patriot-way stipulates that I focus on the team in front us, the Pittsburgh Steelers.
I shouldn't look forward to the Super Bowl and I should not comment as if we have already been assured of our spot there.
Let me make this clear.
Both teams are great and deserve there spot in this game and would have earned their Super Bowl spot.
Aaron Rodgers has brought the Packers back from the proverbial grave and Matt Ryan has had the best year of his career. One can't go wrong here:
FALCONS
AFC Championship,
6:40pm
Pittsburgh Steelers @
New England Patriots
There's no talking needed here. The job this week is clear, win. We do our jobs!
PATRIOTS