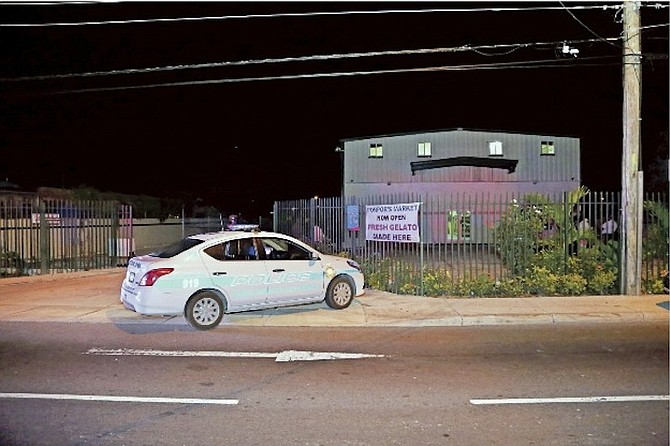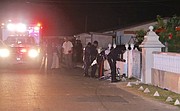 By RICARDO WELLS
Tribune Staff Reporter
rwells@tribunemedia.net
THE rash of deadly shootings to start the year continued in New Providence last evening, with police now investigating two separate incidents that claimed the lives of two men.
Police are investigating the country's 14th homicide for the year, after a man was shot dead in the Sunshine Park area on Wednesday night. A subsequent shooting that occurred in the area of Market Street involved a man, believed to be an intruder, who was shot dead by a business owner. That matter has not been classified as a homicide.
The first incident occurred just before 8pm on Murray Street in the
Sunshine Park area, when a man was shot dead while riding a bicycle.
According to Chief Superintendent Clayton Fernander, who is in charge of the Central Detective Unit, the victim was travelling south-bound on the street when a dark vehicle pulled up alongside him and opened fire.
Chief Supt Fernander added that authorities had no motive for the shooting and were depending on residents of the area to come forward and assist the investigation.
Visibly shaken by the incident, Chief Supt Fernander said he was saddened by the level of gun violence taking place on the nation's streets.
The veteran officer extended an invitation to Bahamian parents to do more to guide and protect their sons, insisting that the country was losing too many of them to gun violence "on both sides of the coin, as victims and also the accused persons."
While he was speaking to reporters at the scene, police were called to the scene of a vehicle fire in the Sir Lynden Pindling Estates area where officers discovered a completely charred vehicle believed to be associated with the Sunshine Park homicide.
Speaking to reporters at the second crime scene, Chief Supt Fernander said his officers were working with the belief that both incidents were connected.
In the second shooting incident that occurred last night, authorities were called to a business on Market Street around 10pm where a man had been shot dead by the owner of that establishment.
Chief Supt Fernander said officers were attempting to clarify the circumstances surrounding the shooting, but noted that property owners in the Bahamas have the right to protect and secure their property while armed.
He said police would turn the investigation over to Her Majesty's coroner to make a decision on the shooting.
Anyone with information on any of these incidents is asked to contact police at 911 or 919, the Central Detective Unit at 502-9991 or Crime Stoppers anonymously at 328-TIPS.