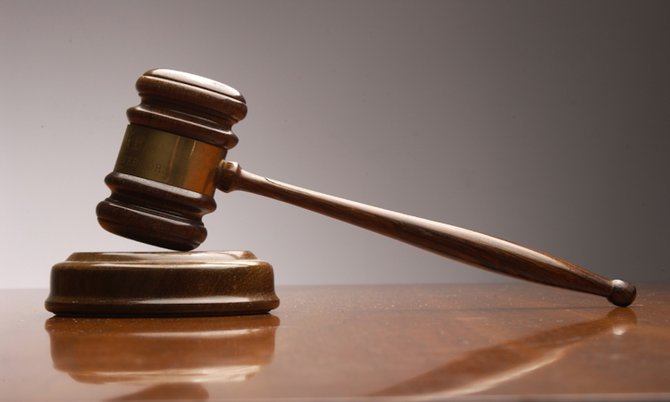 By LAMECH JOHNSON
Tribune Staff Reporter
ljohnson@tribunemedia.net
A MAN was unanimously convicted by a Supreme Court jury of murder yesterday in the beating and choking death of his 81-year-old mother.
For ten days, Jerome Butler, 57, has stood trial before Justice Indra Charles accused of intentionally and unlawfully causing the death of Princess Ruth Butler.
A 12-member panel deliberated a little more than three hours before returning to Justice Charles' courtroom to return a 12-0 guilty verdict against her son.
Justice Charles asked him if there was any reason why sentence should not be passed against him.
However his lawyer, David Cash, requested that a probation report be prepared for the court's consideration.
The request was granted and it is expected that it will take at least six weeks to compile the document, resulting in an adjournment of his sentencing to March 31.
The victim was found dead in her home at Petersfield Road in Highbury Park shortly after 8am on February 4, 2015.
An autopsy revealed that she died of asphyxia, and as a result of finding facial bruises and internal injuries about her body, police launched an investigation.
Her son was arraigned in Magistrate's Court 12 days later in connection with the death.
He pleaded not guilty to murder when formally arraigned in the Supreme Court three months later.
During the trial, the jury heard testimony from Corporal Chris Pickstock who presented photos and videos extracted from a Samsung Galaxy cell phone, allegedly owned by Butler on February 11.
According to Cpl Pickstock, the videos and photos were taken on February 4 at 6.30am and at 6.34am.
During cross-examination by Mr Cash, Cpl Pickstock acknowledged that there were "a lot" of other videos and photos in the phone.
Crime scene investigator Constable 1800 Levar Neely also testified and said he took photographs of the crime scene on February 10.
One of the photographs showed a suspected bloodstain on the bedroom floor, the jury said.
Mr Cash asked Neely if it was the "best practice" in homicide investigations to take photographs while the body was at the scene. The detective agreed with the defence lawyer's suggestion.
Constable Neely also agreed that he could not say how many people were in the room between February 4 and 10, 2015.
The jury also heard testimony from Dr Austin Davis who examined the body and said the initial death certificate indicated that the victim had died of natural causes as he had found nothing peculiar about the body save for a blood stain on the sheet.
Sergeant 527 Basil Evans testified that he had questioned the 57-year-old at the Central Detective Unit on February 12, 2015 concerning his alleged involvement in his mother's murder.
He denied suggestions during his video recorded interview with police that he had physically attacked his mother and choked her to death because of an argument over money he had spent on his girlfriend.
Uel Johnson and Alicia Delancy prosecuted the case.