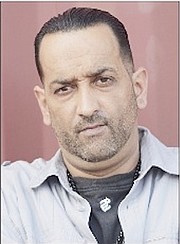 By Inigo 'Naughty' Zenicazelaya
THIS week, let's take a break from football as we've got The Tribune's Super Bowl guide on Friday (don't miss it!) to cover that.
Instead, let's have a look back on the great occurrences on February 1 in sports history. It's a great day, especially for tennis, with several stars giving repeat winning performances, as well as historic happenings in the Super Bowl and NFL Pro Bowl.
Events in sport
on February 1
1914: New York Giants and Chicago White Sox play an exhibition baseball game in Egypt
1919: Dodgers trade Jake Daubert to Cincinnatti Reds for Tommy Griffith
1959: Wiffi Smith wins LPGA Havana Golf Tournament
1959: Zack Wheat unanimously elected to baseball Hall of Fame
1960: Women's Australian Championships: Margaret Court beats Jan Lehane (7-5, 6-2)
1960: Men's Australian Championships: Rod Laver beats Neale Fraser (5-7, 3-6, 6-3, 8-6, 8-6)
1965: Women's Australian Championships: Margaret Court beats Maria Bueno (5-7, 6-4, 5-2 ret.)
1965: Men's Australian Championships: Roy Emerson beats Fred Stolle (7-9, 2-6, 6-4, 7-5, 6-1)
1968: Vince Lombardi resigns as coach of Green Bay Packers
1970: Ford Frick, Earle Combs and Jesse Haines elected to Baseball Hall of Fame
1972: 1972 NFL Draft: Walt Patulski, from University of Notre Dame, first pick by Buffalo Bills
1973: Monte Irvin elected to baseball Hall of Fame
1975: Ken Lockett makes first successful Washington Capitals penalty shot, v Vancouver Canucks
1976: Judy Rankin wins LPGA Burdine's Golf Invitational
1976: East Lansing police arrest Dodgers reliever Mike Marshall for taking batting practice at Michigan State University after he is warned not to
1976: Rose Bowl: #11 UCLA beats #1 Ohio State, 23-10
1977: Hillsdale High School defeats Person High School 2-0 in basketball
1981: NFL Pro Bowl: NFC beats AFC 21-7
1981: Sandra Palmer wins LPGA Whirlpool Golf Championship of Deer Creek
1981: NBA All-Star Game: East beats West 123-120 at Richfield, Ohio
1984: Daniel Stern becomes NBA commissioner
1985: Mohammad Azharuddin scores third Test century in his third Test against England
1987: Kathy Postlewait wins LPGA Mazda Golf Classic
1987: NFL Pro Bowl: AFC beats NFC 10-6
1992: Barry Bonds signs baseball's highest single year contract ($4.7m)
1992: Denis Potvin's #5 becomes first number to be retired by New York Islanders
1998: NFL Pro Bowl: AFC beats NFC 29-24
1998: Men's Australian Open: Petr Korda beats Marcelo Rios (6-2, 6-2, 6-2)
1998: Women's Australian Open: Martina Hingis beats Conchita Martinez (6-3, 6-3)
2004: Wardrobe malfunction: Janet Jackson's breast is exposed during the half-time show of Super Bowl XXXVIII, resulting in US broadcasters adopting a stronger adherence to FCC censorship guidelines
2004: Super Bowl XXXVIII: New England Patriots beat Carolina Panthers, 32-29 at the Reliant Stadium MVP: Tom Brady, New England
2004: Men's Australian Open: Roger Federer beats Marat Safin (7-6, 6-4, 6-2)
2004: Women's Australian Open: Justine Henin-Hardenne beats Kim Clijsters (6-3, 4-6, 6-3)
2009: Super Bowl XLIII: Pittsburgh Steelers beat Arizona Cardinals, 27-23 at the Raymond James Stadium. MVP: Santonio Holmes, Pittsburgh
2009: Men's Australian Open: Rafael Nadal beats Roger Federer (7-5, 3-6, 7-6, 3-6, 6-2)
2009: Women's Australian Open: Serena Williams beats Dinara Safina (6-0, 6-3)
2014: Ray Guy becomes the first pure NFL punter to be inducted in the Hall of Fame
2014: Adam Silver becomes the fifth NBA Commissioner
2015: Super Bowl XLIX: New England Patriots defeat the Seattle Seahawks 28-24 at the University of Phoenix Stadium in Glendale, Arizona. MVP: Tom Brady who becomes only the third quarterback to win four Super Bowls.
2015: Men's Australian Open: Novak Đjokovic beats Andy Murray (7-6, 6-7, 6-3, 6-0)
Always remember, if you don't know your past, you will never know your future!
• Naughty presents 'Mischief and Mayhem in da AM' from 6am to 10am, Monday to Friday and 'The Press Box' sports talk show on Sunday from 10am to 1pm, on KISS FM 96.1. Comments and questions to naughty@tribunemedia.net