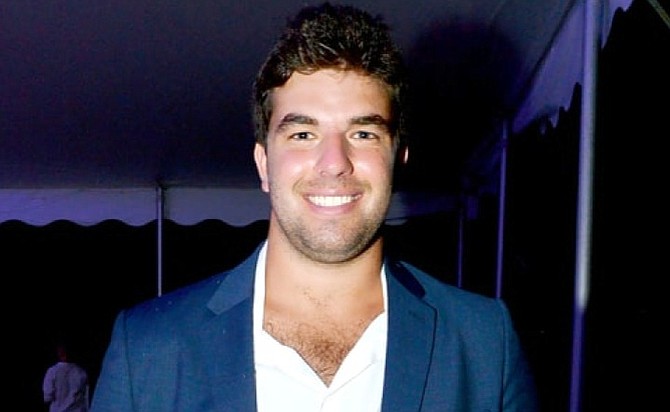 By SANCHESKA DORSETT
Tribune Staff Reporter
sdorsett@tribunemedia.net
BILLY McFarland, one of the organisers of the failed Fyre Festival, was released on bail on Saturday after being arrested Friday on a fraud charge, according to international reports.
The 25-year-old tech entrepreneur was charged with wire fraud in connection with his digital company, Fyre Media, as well as for the botched luxury music festival that made headlines in April, ABC News reported.
Mr McFarland faces up to 20 years in prison but has been released on $300,000 bail.
Investigators allege that Mr McFarland misrepresented his company's financial status and provided false documents to two individuals in an effort to secure a $1.2 million investment in Fyre Media, according to international reports.
According to the Manhattan US Attorney's office, Mr McFarland also misled investors, claiming he made millions in revenue from 2016 to 2017, but as ABC News reported, he had earned under $60,000 from approximately 60 artist bookings.
The Fyre Festival had been hyped as a luxury music event set in Exuma over two weekends in late April, but it was abruptly cancelled and branded a disaster after the promised infrastructure and accommodations never materialised. Ticket packages ranging from $1,200 to over $100,000 promised five-star dining and luxury accommodations with headline performers including Blink-182, Migos and Major Lazer.
Mr McFarland, who founded Fyre Festival in partnership with American rapper Ja Rule, reportedly spent millions on models, private jets and yachts to promote the event, leading to a suspected funding crisis. Organisers have been slammed with multiple lawsuits in the wake of the debacle.

"As alleged, William McFarland promised a 'life changing' music festival, but in actuality delivered a disaster," Joon Kim, the acting Manhattan US attorney, said in a statement. "McFarland allegedly presented false documents to induce investors to put over a million dollars into his company and the fiasco called the Fyre Festival. Thanks to the investigative efforts of the FBI, McFarland will now have to answer for his (alleged) crimes."
Ja Rule, whose birth name is Jeffrey Atkins, was not arrested with Mr McFarland.
Earlier this year, after the Fyre Festival unraveled, the Ministry of Tourism said that local officials were "extremely disappointed," about how the events unfolded "with the Fyre Festival," and added that visitors "were met with total disorganisation and chaos."
The ministry also sought to distance itself from the chaos, emphasising that it was not a sponsor of the event and therefore had no financial involvement.
Fyre Festival promised a "cultural moment created from a blend of music, art and food" over two weekends in Great Exuma. Festival organisers claimed they set out "to provide a once-in-a-lifetime musical experience on the islands of the Exumas" and had billed it along the lines of the Coachella Valley Music and Arts Festival in southern California.
Tickets had included a flight from Miami, a stay in a "geodesic dome" and activities including yoga and kayaking. Pre-publicity suggested festival-goers could pay up to $100,000 to mingle with models and be ferried around by private yachts and planes.
But visitors described the event as a "complete disaster" and it attracted unflattering international media coverage. William Finley, of North Carolina, posted on social media that he and his friends had arrived to find "disaster tent city" when searching for their accommodation. One British visitor said the festival site "was worse than a refugee camp."
There were also complaints of missing luggage, unsatisfactory catered food, fears for people's safety, piles of garbage, stray dogs and looting of alcohol.
The organisers have since been hit with a $100m class action lawsuit.