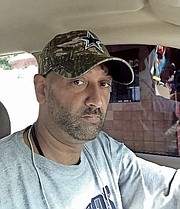 By Inigo 'Naughty' Zenicazelaya
AS the NFL season approaches, Fantasy Football fanatics are emerging from their NFL hibernation.
It's time for fantasy mock drafts, arranging fantasy leagues, both new and old.
Planning the ever important fantasy draft party, and of course your team's unique nickname, vulgarity and innuendo welcome.
It's a most wonderful time of year, for Fantasy Football aficionados, but don't let the excitement off the upcoming season, and the new 'theories' or 'stud' players distract you in Fantasy Football, and get you off course.
Stay focused and stick to your draft plans.
This NFL Fantasy Football season, avoid some of the 'expert' advice, especially when drafting your teams.
Zero RB theory will leave you with Zero wins -
Take for example the 'No RB' theory
While the Zero RB Theory has been around for some time, Zero RB started gaining a massive amount of converts prior to the 2016 fantasy season.
It was the tipping point for an idea that had been scoffed at years ago as angry fantasy owners responded to the plethora of injuries to top running backs during the 2015 season.
New Zero RB supporters went eagerly to their drafts loading up on wide receivers until their bellies were full.
However, the fantasy season did not end well for most of these teams. Running backs like Ezekiel Elliott and David Johnson turned out to be two of the top five in fantasy football.
The essential idea when using the Zero RB theory, is to wait to select running backs in fantasy drafts. Proponents hold to this theory in varying degrees.
Some wait until the double-digit rounds to select their first running back, while others will take one sooner than that.
Quite the proposition that turns out to be, with the running back position more susceptible to injuries these days than any other fantasy position.
The thought is when a top running back gets injured, the team not only benefits from not having that player on their roster. It benefits from their opponents losing a player they selected with a high draft pick.
Hmmmmm, too much math and science for me, it takes all the fun out of it. So don't look for me to implore this strategy in any of my Fantasy leagues this year.
According to Rotoviz's Sean Siegele, take on Zero RB.
"You can see fairly easily how Zero RB benefits from randomness. Whenever a starting RB gets hurt, my lineup gets better. It gets better in relation to my opponents because I didn't have the player in question, and it gets better in the sense that I either own the backup or I have a shot to acquire the backup in free agency."
The theory is sound, and my issue has more to do with going into a draft eliminating your options. Heading into a draft saying you are not going to draft a particular position ties your hands on draft day.
FIVE FANTASY
SLEEPERS TO KEEP
YOUR EYE ON PRE-
DRAFTS :
Jack Doyle, TE,
Indianapolis Colts
Paul Perkins, RB,
New York Giants
Quincy Enunwa,
WR, New York Jets
John Brown, WR,
Arizona Cardinals
Rob Kelley, RB,
Washington Redskins
HANDCUFF
McFADDEN:
Finally the NFL could suspend Cowboys RB Ezekiel Elliott anywhere from 1 to 4 games for off the field conduct.
If you get a chance to nab McFADDEN in the later portion of your draft, jump all over it, it's a cheap, effective insurance policy.
Until next week, keep picking winners.
• Naughty presents 'Mischief and Mayhem in da AM' from 6am to 10am, Monday to Friday and 'The Press Box' sports talk show on Sunday from 10am to 1pm, on KISS FM 96.1. Comments and questions to naughty@tribunemedia.net