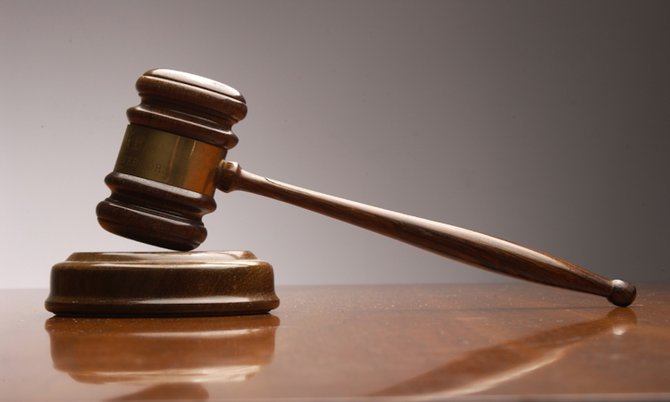 By LAMECH JOHNSON
Tribune Staff Reporter
ljohnson@tribunemedia.net
A MAN who threatened to knock out a senator in a heated exchange over damage to the senator's car offered an apology to the public official in Magistrate's Court on Friday.
Raymond Martin, 27, appeared before Magistrate Carolyn Vogt-Evans on Friday facing a charge of threats of harm contrary to section 203 of the Penal Code.
It was alleged that Martin, on Wednesday, July 5, threatened Ranard Henfield intending to put him in fear of unlawful harm. Martin pleaded guilty to the charge.
The We March Leader, who was appointed to the Senate in May, was not present in court for the arraignment.
Martin's lawyer, Bernard Ferguson, asked the magistrate to be lenient with his client who did not waste the court's time and had made a mistake.
Magistrate Vogt-Evans asked Martin to explain what happened.
The tow-driver said: "I was employed to tow his car from one location to the next.'"
"He implied there was some damage on it and he called the office that I work for alleging that his car had been damaged and from what I heard, he also claimed I was being rude."
"What'd you tell him?" the magistrate asked.
"I told him he carrying on like a li'l woman, like a li'l sissy. He told me he wasn't saying for the job. I told him I'd report him to the police," Martin said.
Martin said the car was placed back on the wrecker and the two continued to have an exchange.
"He paid the fee but said he would do more than that and I told him I would knock him out," Martin added.
"You didn't think of calling and asking your boss for instructions?" the magistrate asked.
Martin said he wasn't thinking clearly during the situation.
"Next time call the office and ask for instructions. You were confrontational and I could understand your concern, but as a young black man in this country, in this day and age, you have to think. You are only doing your job. If there is an accusation of damage, you take it up with your boss. You were out of line," the magistrate said.
"I'm trying to show you where you didn't need to get in an exchange with him. He was entitled to call the office if he felt you damaged his car," the magistrate added.
"Is there anything else you'd like to say?" Magistrate Vogt-Evans asked.
"I feel like I could have dealt with the situation a lot better. At the time I wasn't thinking straight and I if I could see him, I'd apologise. I do apologise," Martin said.
The magistrate, satisfied by his expression of remorse for his actions, said she would not move to a conviction but instead discharged him with a warning.