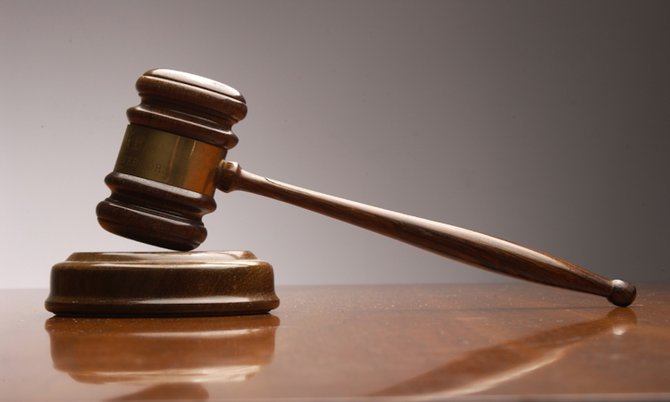 By NICO SCAVELLA
Tribune Staff Reporter
nscavella@tribunemedia.net
A BAHAMIAN man was recently charged with bringing several undocumented migrants into the United States for financial gain, according to US officials.
On July 11, Raymond Abdul Pritchard, 43, was indicted for bringing the migrants into the US at a place other than a designated port of entry and with illegal re-entry into the US by an aggravated felon.
The indictment also charges Trinidadian Andy Jackson Mitchell and Jamaicans Kelvin Everett Esteen and Devon Rankin aka "Raylon Etheridge" with illegal re-entry into the United States.
The announcement was made by Benjamin Greenberg, acting US attorney for the Southern District of Florida, and Mark Selby, special agent in charge, US Immigration and Customs Enforcement Homeland Security Investigations (ICE-HSI).
According to the court docket, including a criminal complaint and indictment, on June 27 a Fort Lauderdale Police Marine Unit officer noticed a privately owned open fishing vessel coming in from the ocean that was unusually low in the water.
The captain reportedly appeared to be having trouble steering the vessel. The Marine Unit officer attempted to pull over the vessel, but the vessel sped off to the Sails Marina. Upon arriving at the marina, the vessel docked and individuals who had been aboard the vessel were apprehended.
Pritchard was determined to have been driving the vessel, according to reports.
Prichard is alleged to have brought Mitchell, Esteen and Rankin and an individual with the initials "DAJ" into the US at a place other than the one designated by the Secretary of Homeland security as a port of entry, knowing that they were undocumented foreign nationals. It is further alleged that Pritchard brought the migrants to the United States for financial gain.
The case is being prosecuted by Assistant US Attorney Jennifer Keene.