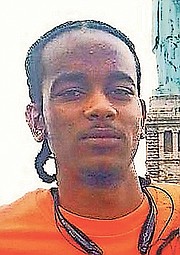 By Ricardo Wells
Tribune Staff Reporter
rwells@tribunemedia.net
AN inquest into the death of a man following a boating accident with a Royal Bahamas Defence Force vessel last October was yesterday delayed to Wednesday due to the absence of Coroner Jeanine Weech-Gomez.
The surprising move left family and friends of Christopher Turnquest, 25, irate, with the group claiming they received many assurances from officials that the matter would be heard on Monday, July 24, "no matter what."
Proceedings were set to get underway at 1pm yesterday, however, according to the family of the deceased, their attorneys were told at 12.50pm that the matter would be rescheduled to Wednesday.
When asked if any reason was given for the rescheduling, Ryan Turnquest, older brother of the deceased, said lawyers were told the coroner took "some personal time."
"Just before the matter was expected to be heard, our lawyers were told the coroner took two personal days and we wouldn't have the matter heard until Wednesday," Mr Turnquest said.
"This left all of us puzzled and confused because we were guaranteed that today (Monday) would be the day. We've had friends and family come in from all over the place — some from as far as Canada who wanted to support us in this.
"But today, without any notification prior, we were told no, come back Wednesday," Mr Turnquest added.
"I mean, where is the respect? We have jobs, we have lives, we have responsibilities. Why would they treat us like this?
"All we want to is get some sort of closure, and what makes this worse, the Defence Force had no presence here today. They should have been here in some form or fashion to sit through this with us. Again, where is the respect?"
According to official reports, the deceased was in the harbour in a 13-foot skiff east of Potter's Cay Dock around 8pm on October 2, 2016, when his vessel was struck by a RBDF patrol vessel.
The deceased, at the time, was on the skiff with his cousin who jumped from the vessel moments before the collision and survived the crash.
According to family, an autopsy of the deceased's body revealed he died of blunt force trauma to the body.
Turnquest's family had expressed grief last year because they had heard little from police about the investigation into his death.
"Someone needs to be held accountable," Ryan Turnquest had said earlier.
He questioned why there had been no arrests in the matter. He believes the collision happened because the RBDF vessel was speeding in the harbour.
Turnquest's family created a Facebook page, called "Justice for Chris,"to honour him.
The page is frequently updated and is followed by 963 people.