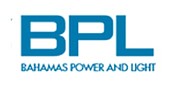 By KHRISNA VIRGIL
Deputy Chief Reporter
kvirgil@tribunemedia.net
NEWLY appointed Bahamas Power and Light chairperson Darnell Osborne has urged "patience" among consumers while tying the new BPL Board to a loose timeline of a "few months" to enforce changes to spark improvements with the electricity provider.
She said the board is also seeking to revolutionize and improve the sector in order to keep the cost of electricity at reduced levels.
The board's appointment is effective July 1.
"We have met a few times," she told The Tribune recently. " We had introductory meetings with the minister and then with stakeholders in an effort to be proactive in addressing the challenges that have accumulated over the years."
Asked about the board's position on the increased cost of electricity in these summer months, Mrs Osborne said there will be work done toward the government's mandate of lowering the costs of electricity.
"The management team is responsible for the day-to-day operations. We as a board have met and we just ask that the public is patient as we revolutionize and improve the sector in order to keep the cost of electricity down for individuals and for businesses.
"Based on each of our backgrounds I think most of us are business owners and also just residential customers and we really understand and are working towards the government's mandate of lowering the cost of energy in the country and also providing other alternative forms of energy for the country."
She added: "We have had several discussions about the legacy debt, but I am not at liberty to discuss them just yet.
"But in a very short period of time you should begin to see some improvements over the next, I would say give us a few months. I would say a lot has accumulated. (There are) issues that we have to address, but, yes, the legacy debt is one of them and we have turned our attention to it."
Earlier this month, Works Minister Desmond Bannister said while it is unfortunate that consumers have seen a significant increase in their BPL bills because of "faulty machinery," the government cannot continue to absorb the cash strapped utility provider's expenses.
Mr Bannister told The Tribune that BPL has a "huge legacy debt" and unfortunately the cost will have to be passed on to the public "directly or indirectly".
He was responding to the Central Bank of The Bahamas' monthly report that revealed that BPL's fuel charge increased by 8.3 per cent to 13.7 cents per kilowatt hour (kWh) on a monthly basis, and by 49.7 per cent when compared to May 2016.
In a statement, BPL explained that an increase in bills for the month of May was also caused by its reliance on engines at the Blue Hills Plant, which uses more expensive fuel than the Clifton Power Station.