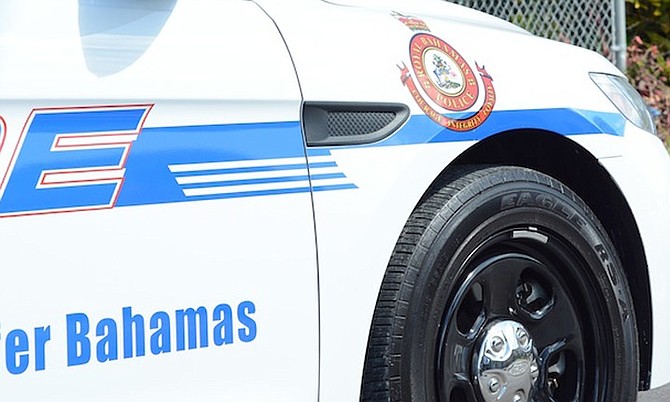 By NICO SCAVELLA
Tribune Staff Reporter
nscavella@tribunemedia.net
POLICE have officially identified the three men who were killed over the holiday period in three separate incidents in New Providence and Acklins.
Police said Zachary Williams, 34; David Alexander Hanna, 47; and Livingston Mychal Rolle, 46 were the three men killed between Sunday morning and Monday night, pushing the murder count to 62 for the year, according to The Tribune's records.
According to police, Rolle was killed shortly after 5pm on Monday off Okra Hill Road. Williams was killed after a shooting on Mackey Street and Wulff Road around 9pm that same day.
At the time, Senior Assistant Commissioner of Police Stephen Dean said police were unsure of the motive and had no suspects in custody in connection with the first homicide. Details of the latter incident were also sketchy at the time.
Meanwhile, Hanna was identified as the individual who was found dead outside his home in Acklins early Sunday morning, hours after he was treated and released from the local clinic for multiple stab wounds.
Officer-in-charge of the Central Detective Unit (CDU), Chief Superintendent Solomon Cash said Hanna was involved in an argument with a suspect early Saturday morning at Mason's Bay and then a second argument later in the evening which led to the suspect being hit with a bottle and Hanna being stabbed.
Hanna was later found dead outside his home in Delectable Bay at around 8.30am on Sunday, Chief Supt Cash said.
A suspect is in police custody in New Providence in reference to this matter.
On Monday, Chief Supt Cash said police were unsure if Hanna died from his previous stab wounds or if he suffered "new injuries" after he left the clinic. He said Hanna's body was flown to the capital and that an autopsy will be performed to determine the exact cause of death.
Officers from CDU are in Acklins assisting local officers with the investigations.
Anyone with information on these homicides are asked to contact police at 911 or 919, CDU at 502-9991 or Crime Stoppers anonymously at 328-TIPS.