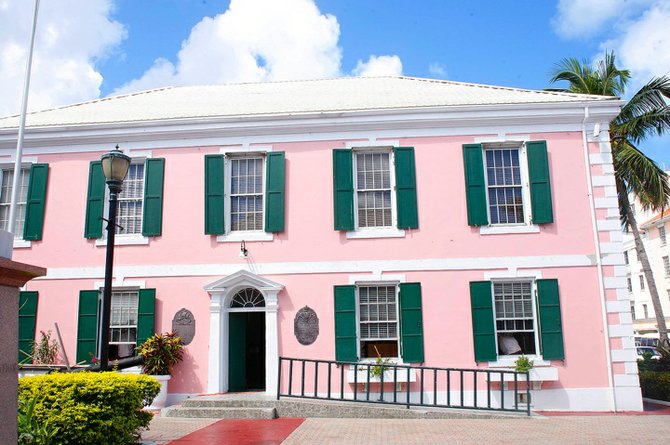 By AVA TURNQUEST
Tribune Chief Reporter
aturnquest@tribunemedia.net
DELINQUENT former and sitting parliamentarians have been given three weeks to file disclosures or face the court for breaking the law, according to Press Secretary Anthony Newbold.
The deadline imposed by Prime Minister Dr Hubert Minnis affects more than 20 MPs, and follows a report in The Tribune last week that revealed a handful of parliamentarians did not make a single disclosure last term.
Mr Newbold said yesterday that the number of parliamentarians that did not disclose for the entire five years was "not less than six".
"All of those members of Parliament sitting in the last House as at December 31, 2016, who did not disclose by March 1, 2017, the prime minister has given them three weeks in which to file that disclosure form or he is going to turn that file with their names over to the attorney general and instruct him to do what the law prescribes," he said during a press briefing in the Majority Room of the House of Assembly yesterday.
"They could face a fine of $10,000, or two years in prison, or both, or confiscation of land if land is involved. I can tell you from having seen those documents that more than 20 MPs, former and present, have three weeks in which to file.
"Some of them who were sitting from 2012, I'd say about six of them they didn't file at all over the five-year period. So it's going to be interesting to see what happens over the three-week period."
Last week, Public Disclosure Commission (PDC) Chairman Myles Laroda revealed that a handful of officials failed to disclose as he underscored the critical need to bolster the independence of the PDC.
Mr Laroda would not disclose the list of delinquent politicians, but noted that they included members of both the former governing party, the Progressive Liberal Party, and the Free National Movement, which served as the Official Opposition until the May 10 general election.
He stressed that the commission has written numerous letters to delinquent officials since 2015, inclusive of the former Prime Minister Perry Christie and Dr Minnis, the then leader of the Official Opposition.
Present and former members of Parliament and senators, along with senior public officers, are required to submit their disclosures to the PDC by March each year.
While he did not provide any further clarification, Mr Newbold noted that the list of officials being targeted were comprised of MPs and senators.