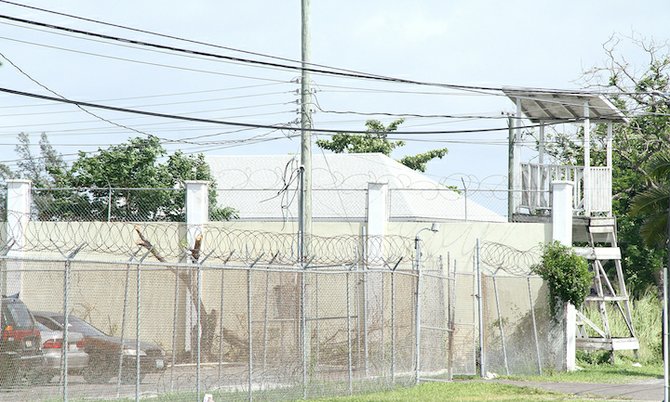 By KHRISNA VIRGIL
Deputy Chief Reporter
kvirgil@tribunemedia.net
THREE Cuban men escaped from the Carmichael Road Detention Centre early Saturday morning, leading Director of Immigration William Pratt to warn the public of fines up to $10,000 and a maximum prison term of five years for anyone found harbouring illegal immigrants.
He told The Tribune yesterday that the Department of Immigration is also investigating whether the three Cubans — Carlos Daniel Abreus, Yoel Valerio Hurtado and Roberto Azcorra Consuegra (pictured) — received inside help to escape the facility.
According to Mr Pratt, the three men broke out from the holding facility between 3am and 4am, leading the Royal Bahamas Police Force, the Royal Bahamas Defence Force and immigration officers to carry out a search of the immediate area for the men.
However, this manhunt by officials was unsuccessful, Mr Pratt said.
"When it happened, we immediately dispatched teams from the Royal Bahamas Police Force, defence force and immigration in the immediate area and they had no success in discovering them," Mr Pratt said.
"We also have identified the three males that escaped and sent photographs to the relevant agencies because we want the public to assist us as well.
"We also want the public to know that harbouring an illegal immigrant is a crime and if they are found guilty of harbouring illegal immigrants - those persons who escaped - they can pay fines up to $10,000 and five years imprisonment. So I hope the public would not harbour them and call us so that we can recapture them."
While he was unable to say how long the men had been at the detention facility, he said the department had already submitted information to the Ministry of Foreign Affairs for their repatriation to Cuba.
In April 2016, five Cubans escaped from the Carmichael Road Detention Centre, but were recaptured two days later by armed forces.
Authorities found four of them hiding in the ceiling of an abandoned building in western New Providence while a fifth man was taken into custody when he was found wandering in the vicinity of the Detention Centre. He led officials to a dilapidated villa in western New Providence where the four other Cubans had been hiding.
Earlier this year, statistics from the Department of Immigration indicated the repatriations of Cubans had skyrocketed in 2016, which showed that total repatriations increased by some 80 per cent over 2015.
At the time, then Foreign Affairs and Immigration Minister Fred Mitchell said the department believed that the more than 700 per cent rise in repatriations of Cuban nationals in 2016 was driven by anticipation that the United States' "wet foot/dry foot" policy was coming to an end.
The Department of Immigration repatriated 1,287 Cubans in 2016, a stark increase over the 153 persons repatriated in 2015.