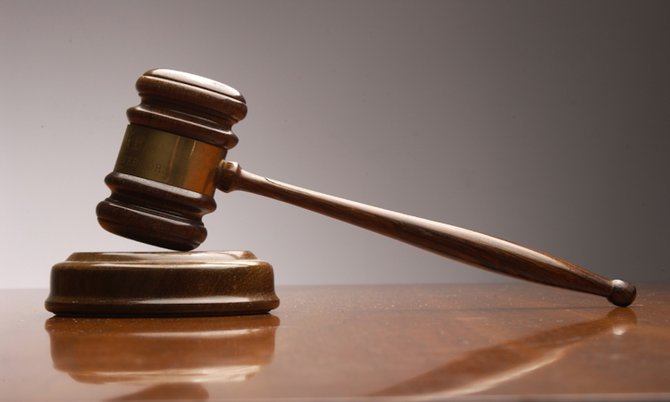 By NICO SCAVELLA
Tribune Staff Reporter
nscavella@tribunemedia.net
A SUPREME Court judge will rule today on whether or not he will accept the Crown's application for a key witness to a murder in 2014 to be allowed to testify to the court by a live television-link to ensure her safety.
Justice Bernard Turner, though battling an illness, fielded submissions from Crown prosecutors as to why a female witness should be allowed to give video-link evidence as opposed to standard oral testimony in Jason Simmons' murder trial.
The Crown made two applications towards that end, one being a notice of additional evidence application and the other being an application to adduce evidence by live television-link.
However, defence attorney Moses Bain objected to the Crown's applications, charging that the accused has a right to confront his accusers in court.
Mr Bain also asserted that the female witness ought not to be giving "ultimatums" to the court, charging that she gave a "take it or leave it" stipulation that she would only testify via video-link to the court liaison officer who issued the summons for her to appear in court.
That liaison officer, Corporal Moses Curry, was ultimately cross-examined by both the Crown and the defence yesterday.
During that process, Cpl Curry revealed how he recently served the summons to the witness' mother, who in turn gave it to her daughter. Cpl Curry said he was subsequently contacted by the female witness, who informed him of her decision.
Justice Turner ultimately adjourned the matter to 10.30am today.
Simmons is accused of the April 27, 2014 fatal shooting of Neko Lloyd at Gibbs Corner. Shortly after midnight on the day in question, Lloyd was sitting on a bench near a woman friend's home when a gunman approached him and opened fire.
Lloyd was hit several times in his stomach and chest.
While the gunman fled on foot, Lloyd ran to the front of his friend's home where he collapsed. A short time later, he was pronounced dead at the scene.