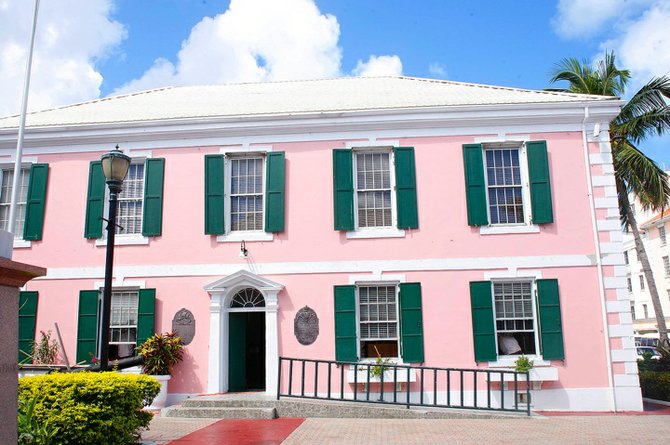 By KHRISNA VIRGIL
Deputy Chief Reporter
kvirgil@tribunemedia.net
WHILE today marks the deadline for both sitting and former parliamentarians to file financial disclosures, Public Disclosure Commission Chairman Myles Laroda told The Tribune yesterday that there were still some that are "outstanding".
In an interview yesterday, Mr Laroda said in his discussions with some persons who are required to make the disclosures, they expressed certain challenges, which he suggested delayed the submission of documents.
Among these are challenges with obtaining financial records from spouses, particularly in situations where they may have operated bank accounts prior to marriage. He said there was also some unwillingness and apprehension from these spouses to have their private information in the public domain.
Mr Laroda said he could not say how many disclosures were submitted at this point.
On June 6, Press Secretary Anthony Newbold said delinquent former and sitting members of Parliament were given three weeks to file disclosures or face the court for breaking the law.
The deadline was imposed by Prime Minister Dr Hubert Minnis and affects more than 20 MPs. It followed a report in The Tribune earlier this month that revealed a handful of parliamentarians did not make a single disclosure last term.
Failure to file can result in a fine of $10,000, or two years in prison, or both, or confiscation of land if land is involved, Mr Newbold has said.
"Tomorrow (Friday) is the deadline," Mr Laroda said when he was contacted by this newspaper yesterday. "As a matter of fact, we still have some that are outstanding.
"I know just about everyone collected their packages but they haven't returned them as yet. I got some calls today from some individuals, but I don't have any specifics with regard to when they will all be in."
He continued: "But I am sure you know how we go in the Bahamas, they will wait for the last minute to bring them in.
"(Also) you know some individuals had more than one year, actually had every year that was outstanding. I guess that may be taking up some time.
"Then it's not just them, because they are required to also disclose for their spouses. I think that has played some role. But in my conversations it's some of the spouses of the politicians or senators that they have issues with.
"Because if you are married to somebody and they were operating bank accounts and before you got married you can't go to the bank and ask for their banking information. That has to be provided to you and if the other person says 'well you're the politician and I don't want my personal information out there,' how do you force that person to give it you? So those are some of the issues that are going on with some of them."
Mr Newbold earlier this month said that the number of parliamentarians who did not disclose for the entire five years was "not less than six."
At the time, he said: "All of those members of Parliament sitting in the last House as at December 31, 2016, who did not disclose by March 1, 2017, the prime minister has given them three weeks in which to file that disclosure form or he is going to turn that file with their names over to the attorney general and instruct him to do what the law prescribes.
"They could face a fine of $10,000, or two years in prison, or both, or confiscation of land if land is involved. I can tell you from having seen those documents that more than 20 MPs, former and present, have three weeks in which to file.
"Some of them who were sitting from 2012, I'd say about six of them they didn't file at all over the five-year period. So it's going to be interesting to see what happens over the three-week period."