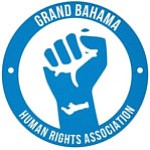 THE Grand Bahama Human Rights Association said it is "appalled" that Senator Fred Mitchell "has failed to denounce and distance himself from the homophobic slurs that appeared on a Facebook page that he has publicly endorsed."
The statement came after The Tribune reported Thursday that Facebook users were amused and shocked on Wednesday when a Facebook profile associated with Mr Mitchell responded to an insult aimed at the senator with an equally provocative response.
On the Facebook page 'Fred Mitchell––Minute by Minute,' user Colin Deveaux wrote: "Shut your ft a up, y'all was desperately trying to get all the money that y'all could, that's what y'all was doing."
'Fred Mitchell - Minute by Minute' wrote in response: "Ya ma was a ft."
When contacted Wednesday, Mr Mitchell declined to comment on the exchange, nor did he distance himself from the comment or the page.
"The page, 'Fred Mitchell minute-by-minute' is clearly named after Senator Mitchell and last year, he encouraged PLP supporters to follow its posts, saying the page 'aligns with much of my thinking on political issues,'" the GBHRA noted in its press release. "Yet asked by The Tribune to comment on the vile exchange in question, Mitchell refused.
"While it is unfortunate that the page's moderator and a particular commentator chose to exchange insults which degrade and insult members of the LGBTQ community, these individuals enjoy constitutionally protected freedom of expression which allows them to do so.
"Mitchell, however, is the leader of the opposition in the Senate and as such, should be held to a higher standard. The GBHRA expects Mitchell and all parliamentarians to stand up for diversity, freedom of choice and individual rights, and condemn in the strongest of terms, all forms of discrimination and hate speech.
"We are particularly surprised in this case, as Mitchell has publicly defended LGBTQ rights in the past.
"The GBHRA calls on Senator Mitchell to break his silence and condemn the Facebook page 'Fred Mitchell minute-by-minute' and distance himself from the unfortunate comments in question," the statement noted.