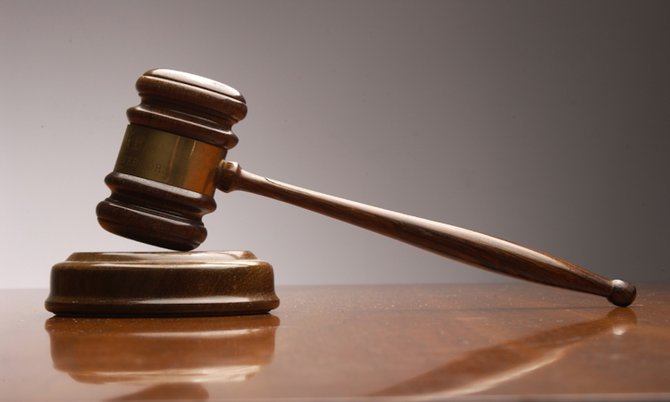 By NICO SCAVELLA
Tribune Staff Reporter
nscavella@tribunemedia.net
A man who is seeking to challenge a Supreme Court jury's verdict concerning the murder of a Cash for Gold employee has been appointed a lawyer by the Court of Appeal for his appeal application.
The Tribune understands that attorney Christina Galanos has been assigned to represent Valentino Bethel concerning his formal challenge to a guilty verdict concerning the 2013 robbery and death of Christopher Outten.
The matter is adjourned to October 24 for a substantive hearing.
Bethel had previously claimed that he had written the appellate court on numerous occasions requesting assistance from the court in getting new counsel as he was not satisfied with the representation of Geoffrey Farquharson.
Bethel also claimed he had not seen Mr Farquharson since last year notwithstanding the severity of the conviction and 40-year sentence he is serving.
He had also said he had yet to receive copies of his trial transcripts despite requesting them.
Bethel, 24, stood trial in November 2014 with Natario Walkins, 27, and Sean Zhivargo Collie, 41, in connection with the January 19, 2013 robbery of Outten.
During evidence given at the trial, Outten and his wife, who were employed at US Gold/Cash for Gold in the Jireh Plaza, had left the store around 4pm on January 19, 2013. They stopped at the automated teller machines of two banking institutions before heading home.
On arrival at their residence, Outten was approached by a masked gunman and ordered to get down. His wife escaped and ran to a neighbour's house for help. When she returned, she found that her husband had been shot.
Walkins and Bethel were found guilty of murder, armed robbery and conspiracy to commit armed robbery and murder. Collie and Harrison Walkins were found guilty on the conspiracy charges.
In January 2015, Bethel was sentenced to 40 years for murder while receiving 25 years for armed robbery, and 15 years for conspiracy to commit murder and armed robbery.