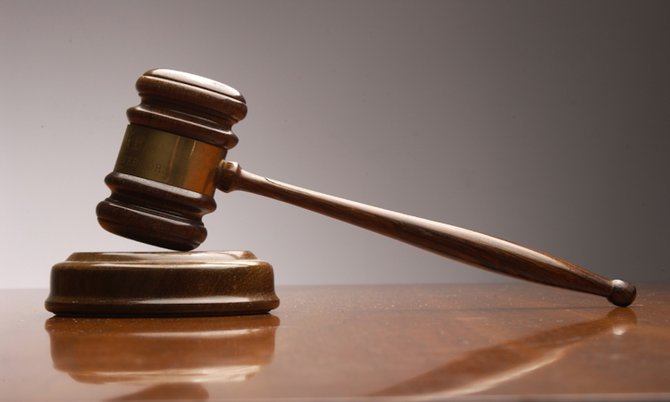 By NICO SCAVELLA
Tribune Staff Reporter
nscavella@tribunemedia.net
A KEY female witness yesterday identified the man accused of fatally shooting another man through Gibbs Corner in 2014, claiming she was less than ten feet away from the accused during the incident in question.
The witness, testifying via live video link in day two of Jason Simmons' murder trial before Justice Bernard Turner, said the accused was one of three to four men who ran into a yard moments after about seven shots rang out in the area.
The witness, who claimed she was sitting on the porch with her boyfriend at the time, said she could clearly see the men, who were about five to ten feet away. She said due to the set-up of the porch, she was able to see Simmons but he could not see her.
She also claimed that Simmons was carrying a small gun that she said she witnessed him trying to stuff into his waist to conceal it shortly after he and the other men ran into the yard.
She later said she did not see Simmons shoot and kill anyone with this gun at the time of the incident in question.
When later asked by Crown prosecutors if she could identify Simmons in the court room, made possible by a scan of the room by the video-link camera, the witness confirmed that she saw Simmons sitting in the dock.
She further revealed that she and Simmons used to live through the same corner, and also that she knew him from "primary school time."
The matter continues today at 2:30pm.
Simmons is accused of the April 27, 2014 fatal shooting of Neko Lloyd at Gibbs Corner. Shortly after midnight on the day in question, Lloyd was sitting on a bench near a woman's home when a gunman approached him and opened fire.
Lloyd was hit multiple times in the upper body as well as in his lower extremities.
While the gunman fled on foot, Lloyd ran to the front of his friend's home where he collapsed. A short time later, he was pronounced dead at the scene.