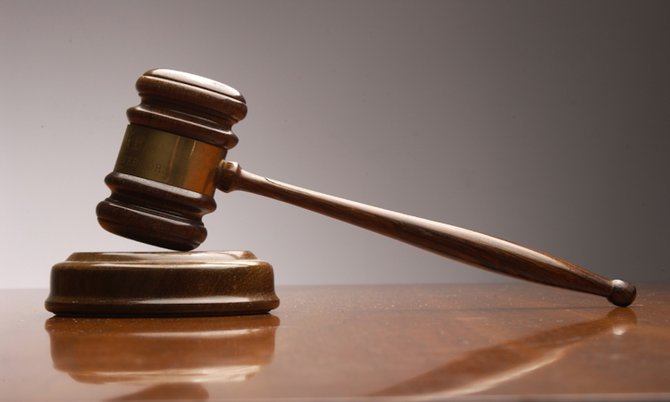 By LAMECH JOHNSON
Tribune Staff Reporter
ljohnson@tribunemedia.net
A JUDGE on Friday further deferred her ruling on whether Canadian fashion mogul Peter Nygard will face prison for contempt of court.
Justice Rhonda Bain was expected to rule on an application to commit the Lyford Cay resident to the Department of Correctional Services, Fox Hill, after it was alleged that he engaged in dredging activities off the coast of his Nygard Cay home in defiance of a court order.
When the matter was called on Friday morning, Justice Bain revealed that because closing submissions in the committal proceedings had not been heard on the original dates they had been scheduled, it had reduced the length of time for her to consider and produce her ruling in the matter.
However, she said the decision will be ready on Tuesday, March 7 at 10am.
Local environmental group Save The Bays (STB) has brought several judicial review cases against Nygard over offshore construction works allegedly carried out in the absence of necessary permits and approvals and which have resulted in the near doubling of the size of his property.
An injunction against such activities was handed down by Justice Bain on June 13, 2013. It is alleged that Nygard violated this in December, 2014.
In addition to requesting his committal to prison, STB is asking the court to order that Nygard be required to remove all of the sand, spoil or other material that has been dredged and extracted from the sea bed since December 11, 2014, which was subsequently spread along on a beach at Nygard Cay and placed along the public beach at Clifton Bay, known as Jaws Beach.
In closing arguments on Monday afternoon in Supreme Court, STB's lead lawyer Fred Smith, QC, told the court that clear evidence had been presented, in the form of photographs and witness testimony, proving that for a period of nine days in December, 2014, Nygard periodically dredged the sea bed at Simms Point/Nygard Cay in explicit contravention of the court order.
He claimed that Nygard has not denied that he was fully aware of the terms of the injunction and therefore knew he was breaching it by conducting such activities. Mr Smith argued that the dredging was clearly authorised by Nygard, as it was carried out on his property and, at times, under his supervision.
In his closing arguments before the judge, Nygard's attorney, Elliott Lockhart, QC, told the court that a permit to dredge the sea floor was granted to Nygard Holdings Ltd and not Peter Nygard in October, 2014.
Therefore, he argued, and in the absence of any definitive evidence to the contrary, the court should assume that the company, and not the individual, carried out the dredging complained of in STB's application. Peter Nygard and Nygard Holdings Ltd, Mr Lockhart stressed, are separate entities.
He added that no evidence had been adduced to prove that Nygard was personally responsible for the dredging which took place off the coast of his property.
Mr Smith branded this an "absurd" argument which "defied logic" as it would allow any individual, prohibited by the court from undertaking certain activities, to simply carry them out under another name.
Dawson Malone, Romauld Ferreira and Crispin Hall appeared with Mr Smith at Friday's hearing.
Damian Gomez, QC and Roy Sweeting appeared with Mr Lockhart.