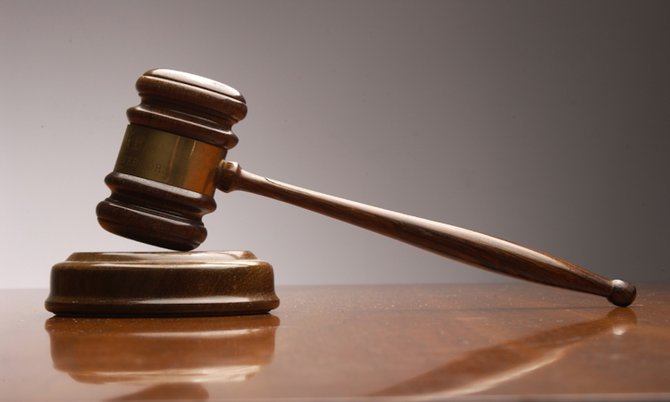 By LAMECH JOHNSON
Tribune Staff Reporter
ljohnson@tribunemedia.net
A JURY sworn to hear evidence in a murder trial concerning the fatal stabbing of a banker was excused until noon today while the prosecution and the accused's lawyer hold legal discussions with the presiding judge.
When the case of 26-year-old Lamar Albury was called for continuation yesterday, his lawyer Michael Hanna noted that he wished to make certain submissions having had sight of the transcripts concerning the evidence of the prosecution's final witness, forensic pathologist Dr Caryn Sands who testified on Wednesday that the 33 stab and cut wounds found on Devince Smith were unlikely to have been caused by a painting knife.
Testimony
The defence was expected to begin their case with Albury indicating whether he would remain silent at his trial or elect to given testimony under oath.
"There's been a change of plans Mr Hanna?" the judge inquired.
"Yes, milady," Mr Hanna replied.
After the jury was excused for 15 minutes, they were recalled to the courtroom and informed by the judge that the matter was being adjourned.
"I find it necessary to adjourn until tomorrow (Friday) for the court to deal with issues that does not concern you.
"Your presence is not required until noon March 3," Senior Justice Watkins said.
Albury is alleged to have murdered Smith sometime between December 19 and 21, 2015.
Smith's partially decomposed body was found shortly after 2.30pm on December 21, 2015 at his St Alban's Drive apartment.
Police were alerted to the apartment after relatives, who had not heard from the victim, went to his home and found him dead in the living room.
Smith was a sports coach and was employed at Pictet Bank & Trust Ltd. He was also a former president of the New Providence Volleyball Association.
Albury maintained his "not guilty" plea to the murder charge when the trial began last week.
Cordell Frazier and Anya Allen are prosecuting the case for the Crown while Mr Hanna is representing Albury.
Last week Monday, the jury heard that Albury allegedly confessed to his relatives that he fatally stabbed the banker, who had hired him to do a paint job at his apartment for an upcoming holiday gathering, when the victim allegedly made a sexual advance at him.
The following day, Smith's housekeeper testified that in the three months she had known Albury, the accused had been to Smith's apartment on three occasions and on two other occasions, the accused and Smith were seen in the victim's Jeep drinking.
On Wednesday, Dr Sands, a pathologist with 18 years medical experience testified about the December 23, 2015 autopsy she had performed on the body of Smith in which she found some 33 stab wounds and cuts to his head, neck, shoulder, back and extremities.
The slit throat would have caused Smith's death within minutes of receiving the injury, the 12-member jury was told.
Dr Sands was asked if a paint knife could have inflicted the wounds.
"With enough force you can cause injury with a paint knife but not a stab wound," she said.
"These wounds are cutting wounds.
"I don't know if a paint knife can do that. I won't say that it can't, but I don't think it's likely," the pathologist added.