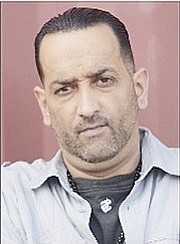 By Inigo 'Naughty' Zenicazelaya
WHEN NFL Free Agency gets underway on March 9, expect there to be a splash in the market.
Several teams have the money to change the faces of their respective franchises, as well as the league in general, with potential blockbuster moves.
• Here's a look at five potential, major players on the NFL free agent market:
1 New England Patriots
The Patriots have eight players on the Top 101 list and $61.9 million in cap space to replace those snaps.
Bill Belichick trades with abandon and could be active as a buyer (Brandin Cooks) and as a seller, with Jimmy Garoppolo.
The Patriots are known for going after Phase 2 free agents but the team isn't afraid to spend big dollars occasionally on players who catch Belichick's eye, Rosevelt Colvin, Adalius Thomas and Rodney Harrison included.
Belichick is still more likely to hold tight in the first hours of free agency before diving in with a plethora of moves this season, hoping to find value. The team has too many vacancies and too much confidence orchestrating trades to stay quiet this month.
2 Jacksonville Jaguars
The organisation has spent heavily in free agency since owner Shad Khan arrived in 2011, with little tangible progress to show for it in the standings.
GM Dave Caldwell stressed at the combine that the team can't be "careless" with its money, but he is under pressure to win now or lose his job later. That heat and a surplus of cap space ($71 million) could lead to a busy month.
3 Tennessee Titans
The Titans know they need to get more receiving help around quarterback Marcus Mariota and have been connected to big receivers like Alshon Jeffery and Brandin Cooks.
The secondary needs a huge overhaul and the team has more than $60 million to spend. GM Jon Robinson showed last season with his draft trades and acquisition of veteran running back DeMarco Murray, and in a swap with the Eagles, that he's not afraid to be aggressive.
4 San Francisco 49ers
Niners fans are fired up already. This grand experiment, pairing coach Kyle Shanahan and rookie GM John Lynch, could get weird fast. Lynch said "it's liberating" to have no quarterbacks on the roster, which must make perusing the rest of this barren lineup feel like running naked through a field of "monkey tamarind."
"Don't worry. We are going to acquire one," the 49ers have told teams about their quarterback hunt, according to NFL Network Insider Ian Rapoport, who asked Lynch where he felt the 49ers are strongest.
Lynch cited their lines on both sides of the ball, especially after picking up early free agent defensive tackle. This roster needs essentially everything else, except for a starting running back.
The Niners have a big budget so don't expect Lynch and Shanahan's six-year contracts to make them slow-jam this rebuild.
5 Tampa Bay
Buccaneers
Bucs GM Jason Licht and coach Dirk Koetter haven't hidden their desire for offensive upgrades.
DeSean Jackson is one of the most persistent pre-free agency rumours, and the Bucs also could be in play for Adrian Peterson. The feeling that this roster is on the cusp is a false one.
This team has just as many depth-chart holes as when Raheem Morris was roaming the sidelines. I suspect Licht knows he needs help and will be ready to spend.
Until next week, go hard or go home!
• Naughty presents 'Mischief and Mayhem in da AM' from 6am to 10am, Monday to Friday and 'The Press Box' sports talk show on Sunday from 10am to 1pm, on KISS FM 96.1. Comments and questions to naughty@tribunemedia.net