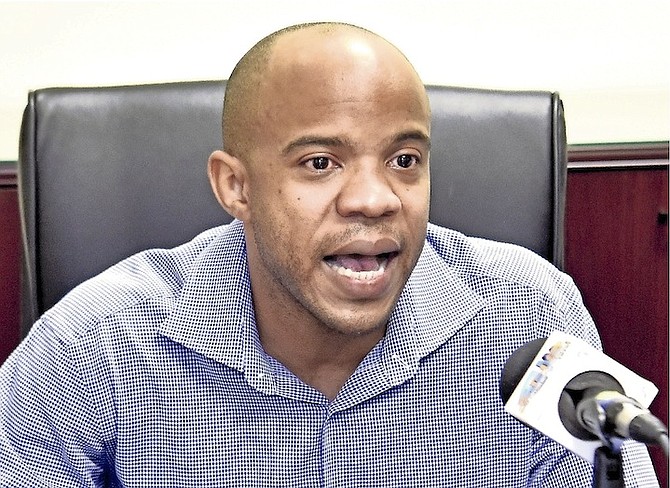 Career Statistics and Highlights
Richardson's proudest baseball moment was taking the field with nine other Bahamian players during the World Baseball Classic Qualifier in Brooklyn, New York, 2016
Played with 8 different major league organisations, including: San Francisco Giants; Atlanta Braves (MLB Roster, 2011); Baltimore Orioles; Minnesota Twins; New York Yankees (MLB Roster, 2014); Texas Rangers (MLB Roster, 2015); Pittsburg Pirates; Los Angeles Dodgers
6 years in the minor leagues before major league debut
First professional contract with the San Francisco Giants in 2005
Active minor league leader in on-base percentage (.394) and stolen base success rate (85 percent) in 2016
On September 4, 2011, Richardson recorded his first major league hit, in his first major league at bat, on the first pitch he saw off of Clayton Kershaw of the Los Angeles Dodgers (CY Young Winner)
During Derek Jeter's final at bat in Yankee Stadium, Richardson scored the winning run enshrining the play in MLB history
Richardson is a lifetime .273/.392/.342 hitter in the minors with 15 homers and 331 stolen bases (in 389)
Richardson is a lifetime .350/.381/.350 hitter in the majors with 0 homers and 6 stolen bases (in 6 attempts) and 1 RBI
Career Batting Average (Major League): .350 (7/20)
Career Batting Average (Minor League): .273
331 Stolen Bases (Minor League)
By BRENT STUBBS
Senior Sports Reporter
bstubbs@tribunemedia.net
With the passion to play gone and an eagerness now to assist in the development of more Bahamians to follow in his footsteps as a professional baseball player, three-time Major Leaguer Antoan Richardson has announced his retirement from the sport.
Holding back the tears during a press conference yesterday, Richardson, accompanied by his long-time mentor and coach Senator Greg Burrows, said it's time for him to move on as he focuses on his non-profit Limestone Foundation.
Although he was the sixth Bahamian to play in the Major League, playing with the Atlanta Braves in 2011, the New York Yankees in 2014 and again with the Texas Rangers in 2015, Richardson said when he left the Bahamas 19 years ago to continue high school and begin his baseball journey, he never envisioned it to be what it turned out to be.
The 33-year-old outfielder-turned pitcher followed in the footsteps of the late Andre Rodgers, who played for the New York Giants, San Francisco Giants, Chicago Cubs and Pittsburgh Pirates from 1957-67; late Wentie Ford with the Braves in 1973; late Tony Curry with the Philadelphia Phillies and Cleveland Indians from 1960-66; late Wilfred Culmer with the Indians in 1983 and Ed Armbrister, who played in two championship games with the Cincinnati Reds from 1973-77.
Richardson, in his emotional speech, said his first goal was to graduate from high school, become a police officer and get married, but he ended up leaving the Bahamas to pursue a college education on a sports scholarship at high school.
Yet, he still had placed boundaries on what baseball could do for him.
"I didn't understand the role that it would play on my life," he stated. "Several years later, I also earned a college scholarship, got drafted on four separate occasions and I finally signed with the San Francisco Giants to start my career as a professional baseball player and with that, I travelled the world."
• A show of gratitude
Richardson credited his childhood friend Brian Armbrister, who relentlessly pursued him to join him at Freedom Farm where he was recruited by a scout to play at American Heritage High School in Delray Beach, Florida.
He publicly thanked his family, especially his mother Glendia Huyler and his aunt Rogan Huyler-Forbes, as well as others for his safety blanket, his friends, including Jeff 'Sangy' Francis, who drove the length of the USA to see him play in the minor league, his coaches, including Senator Burrows, and those in America for allowing him to break those boundaries and excel in the sport.
Now he's walking away with his head held high as he rejuvenated the sport when there were no Bahamians playing in the pipeline at the time and now there are so many following him, only four teams in Freedom Farm which has swelled to more than 30, as well as a more vibrant programme in Eleuthera and Grand Bahama.
"My time is done and it's about the next generation and supporting those guys. It's about supporting the ones coming up to get to their dreams," said Richardson, who had only informed his agent a month ago that he was finished and will only be back on the field as a fan enjoying the success of everybody else behind him."
And so he wants to be able to give back to the sport that has given so much to him.
"When I look back on it all, the passion to give has been there since day one when I left Freedom Farm," Richardson said.
"I credited Mr Burrows and some of the things that he did for me, instilled something in me, wanting to do the same. He talked about the story of the four young men coming over to join me and yeah I used to call him and say 'yeah, I was home sick.' I was about to leave American Heritage to go to another school and he told me that I have to stay because we have to get some more children over there. From there I made a conscious decision to stay at this school to give some other Bahamians the opportunity to come and I think ever since I left, that has been something that I was passionate about and now is the right time to do as much as I can at this time in my life and I feel strongly about it."
• Injuries played a factor
Having rebounded from two major injuries in 2015, Richardson said he was hoping to come back and play at a high level in 2016. However, it didn't happen.
"But honestly, I feel strong and I feel really, really in good shape," he stressed. "I think the injuries may have played a small role in it.
"I think there were a lot of things that may have played a role in it, but ultimately the passion to do something else was the one that tramped it. If I didn't have this passion to do something else, I would be suiting up to play for a team right now."
Richardson said it was important to let the Bahamian people know first, although he informed his agent a month ago.
"It was important for me to make it that way because of the support near and far. People don't understand the impact they have on your career," he said. "Sometimes you are walking down the street and a simply 'congratulations, we are proud of you, keep doing what you're doing' goes along way. So it was very important to come back and let everybody here know first."
With the priority being the launch of his non-profit foundation, Richardson said he will have an appearance around the various leagues and he will be heading to the Family Islands to assist in the development of as many future baseball players as he can.
"I even want to get on the academic side of it and provide opportunities in that realm in terms of science, engineering, technology, mathematics and helped with growth of that in the country as well.
"My goal is to create a programme that would affect every single student in this country and I'm going to work my butt of to make that happen just as I did to get to the Major Leagues."
• Most Memorial Moment(s)
When asked what was the most memorable moment of his career, Richardson said there was several that will linger in his mind for the rest of his life.
"I think about my first hit of (Los Angeles Dodgers' pitcher Clayton) Kershaw (on September 4, 2011). That's pretty special," he said. "I think about Derek Jeter's last at-bat in Yankee Stadium (on September 25, 2014 when he pinch-ran for Jose Pirela in the bottom of the ninth inning, scoring the winning run on Jeter's walk-off single against the Baltimore Orioles),
"But it's amazing those don't compare to the feeling that I had this last September being able to take the field with nine other Bahamians. We weren't able to represent the Bahamas, but we represented Great Britain. Being able to step on the field with those guys and compete at that level was really, really heartening. For me that's definitely at this point and time the best moment I've had in my career as a baseball player."
With so many young players following in his footsteps via high school and college in the United States or going directly into the minor league, Richardson said after everybody was so proud of his accomplishment, he can now appreciate what they are doing.
"I'm a fan of all of these guys and I want to see them succeed," he stressed. "I want to help them any way I can. If it means being here as a cheerleader, that's what I will be. If it means to be here as a mentor, that's what I will be. But anytime it's something positive, I'm excited about it."
Having developed a lot of contacts during his 19-year in the game, Richardson said he will be willing to utilize whatever is necessary to assist any Bahamian player in anyway he can.
• No regrets
When he got started, Richardson had the opportunity to further venture into track as a quarter-miler or play on the offensive line in football.
Either way, Richardson said he doesn't regret his decision to stick with baseball where he excelled as a 5-feet, eight-inches 165-pound right hander.
"Once again being one of six is a very special and very proud moment," he stated. "Being able to be a trailblazer to kind of pioneer the resurgence of the sport that has taken a backseat in this country for a very long time is special.
"To see the growth of baseball in this country, the youth programmes and the number of young men in college and the professional athletes we have in the sport, with the hand that I was dealt, it's pretty amazing.
"So to be a part of that, I am very proud and not one second do I ever regret going down this road. I can tell you this: baseball is still my third love behind track and field and football."
With the Bahamas Government building a new Andre Rodgers Baseball Stadium at the Queen Elizabeth Sports Center, Richardson said if the opportunity presents itself this year, he just may decide to come back, suit up and play.
• A mentor's reaction
Burrows said he's honored that Richardson invited him to the ending of his career, just as he was at the beginning.
"From a little boy, I did so much things to finds out the position that he was best at," said Burrows, who was instrumental in starting Freedom Farm Baseball League that led to the development of so many local baseball players.
"When you find an individual who wasn't scared, who had plenty speed, couldn't throw the baseball from here to the side of the wall, I put him behind the plate to catch on many occasions and I come to realize that if you wanted to teach a child so that they can be a master at it early, put them behind the plate so that they can have the visibility of the whole field and control about 90 percent of the ball that is thrown in the game and be able to direct the whole game from one position."
Richardson, according to Burrows, was able to understand the game from that position and he congratulated him on a stellar career.
"I have many memories of young men like Antoan, especially Antoan. I remember telling him that I have no interest in coming to a minor league game. I don't want to see a minor league game. Call me when you make it to the major leagues."
Burrows said when Burrows was called up to the major league, he was in the Florida Marlins' stadium when Richardson presented him with the bat that he got his first major league hit with and today it's mounted on his wall at his home.
What's so irony, according to Burrows, is that Richardson is the first Freedom Farm player to sign a professional contract and the first to retire. But Burrows said he's delighted to know that Richardson will be there to assist in developing more players to follow in his footsteps.
Richardson intends to hold a 'Thank You Party' for his family and friends on Saturday, April 8. Interested adults are urged to events@limestonefoundation.org by March 24 to register and receive their official invitation.
An event for the young players in the sport will be announced at a later date.