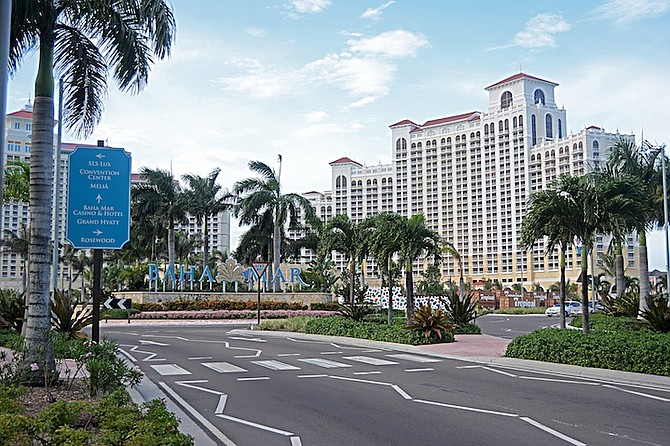 By RASHAD ROLLE
Tribune Staff Reporter
rrolle@tribunemedia.net
PETER Lisosky was highly optimistic when he left his job in the United States in 2015 to work at Baha Mar.
But now, more than a year after he was made redundant, he is among a group of expatriates waiting to learn if they will receive compensation from the Claims Committee that the Christie administration established last year to administer ex-gratia payments provided by the China Export-Import Bank (EXIM).
The committee previously announced that all foreign former employees of Baha Mar would receive some compensation, but Mr Lisosky, who worked in the Food & Beverage
Department at Baha Mar, says he and other former foreign Baha Mar employees have not yet been paid - nor can they get in contact with committee officials.
The Christie administration has prioritised Bahamians when it comes to who receives a share of the $100m provided by the EXIM Bank, emphasising that its first obligation is to Bahamians and that under the former Chapter 11 bankruptcy process initiated by Baha Mar's former leaders, employees would have likely received nothing at all.
But during correspondence with the Claims Committee last year Mr Lisosky and others were led to believe that they too would receive some compensation.
More than a month's worth of emails and phone calls to officials of the committee have since gone unanswered.
"On December 30, (2016)," he said, "they said they were sorry for the delay and that a decision (on the payments) would be made on January 31 - that was our last contact. They had been pretty good at answering phone calls and emails before that. I've made maybe five attempts at reaching out to them since."
Contacted yesterday, James Smith, chairman of the Claims Committee, encouraged The Tribune to direct its questions to an accountant on the Claims Committee, but that person could not be reached before press time.
Last year Mr Smith said former foreign employees of Baha Mar would receive a "high figure" compensation. He said yesterday that some such employees may have been left out so far.
During a previous court supervised bankruptcy proceeding, Mr Smith said, there were indications that a "special group of expats" deserved preferential treatment equivalent to creditors.
"No offer would have been made to those people until the court determined how to proceed," he said, adding that he could not describe who belongs to this category.
For Mr Lisosky, regrets abound over his decision to accept the job at Baha Mar.
"I still don't understand why one employee is different from another employee, regardless of national origin, but I understand what the government is trying to do," Mr Lisosky said yesterday.

Mr Lisosky came to the Bahamas from Washington in 2015 "with high hopes and the best of intentions". In March 2015, he said he worked 14 and 15-hour days in preparation for Baha Mar's opening. He left the country in August, 2015, after he stopped working at the resort.
He got a call from a Baha Mar official in October of that year informing him that he had been made redundant. When he returned to the US, he moved from Washington to Florida where he now resides.
"One of my friends had a family with a wife and was ready to move down but then they stopped the payments," he said.
Mr Lisosky has not been contacted about possibly being rehired by Baha Mar's new team.
"Several of the folks are in my boat. We left jobs in the US to work at Baha Mar in good faith and we understand things happen but fair treatment and some pay, that's what all of us are asking for," he said. "I'm not trying to whine and not trying to be a problem I just want to know if something should be expected."