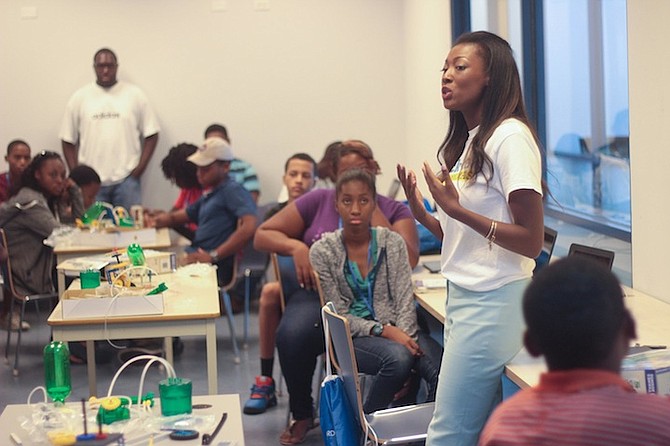 APPLICATIONS are being accepted for Hack IT Bahamas 2017, a six-day summer camp focusing on technology entrepreneurship scheduled for July 24 to 29 at St Andrew's School in eastern New Providence.
Hack IT Bahamas 2017 will provide free, hands-on STEM instruction for public and private Bahamian students in grades nine to 12. Each student will have an opportunity to select an engineering track, apply their knowledge to an issue of social impact within the Bahamas and compete for prizes.
Since its inception four years ago, more than 300 students throughout the Caribbean have participated in programmes designed and executed by STEM Board and its partners. Past keynote speakers have included Barrington Irving, the first Jamaican and the first black man to fly around the world by himself, as well as astronaut Dr Bernard Harris Jr, the first African-American to walk in space.
"We are honoured to continue bringing world-class opportunities to the youth of the Bahamas," said Aisha Bowe, Bahamian-American aerospace engineer and co-founder of STEM Board, a technology solutions company that creates smart systems and software solutions for government and large-scale private-sector clients. "Focused on providing hands-on computer hardware and software engineering skills, this year's camp will be the largest yet. We are committed to inspiring the next-generation Bahamian entrepreneurs and technologists."
To apply to Hack IT Bahamas 2017, visit www.bahamascamp.com.
With proven government subcontracting experience, STEM Board provides high-quality, cost-efficient and strategically innovative solutions. It is committed to closing the achievement gap by "empowering historically underrepresented youth build transformational technologies".