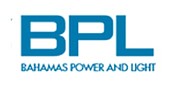 BAHAMAS Power and Light (BPL) has blamed yesterday's early morning power outage on "adverse" weather.
According to BPL, residents in western New Providence as well as some in southwestern communities were affected around 4.38am when severe weather disrupted one of the electricity provider's feeds.
However, the company said by midday all affected areas except Royal Palm Gardens were restored.
"Bahamas Power and Light Company Ltd advises customers in New Providence that crews completed repairs to several areas as adverse weather impacted its distribution network on the island," the company said in a press statement.
"At 4.38 am on Tuesday morning severe weather disrupted one of BPL's feeds and was responsible for outages in a number of areas including: Tropical Gardens, West Winds, Old Fort Bay, Westridge (north and south), Killarney Shores, Orange Hill, Love Beach, Compass Point, Bahamia West, Tusculum, Maycock Street, Yamacraw Shores, Golden Isles Road, Golden Meadows, Cowpen Road, Royal Palm Gardens and South Ocean Boulevard.
"By midday all affected areas were restored with the exception of Royal Palm Gardens where BPL crews are presently working to restore power by 6pm."
BPL advised customers who may experience a loss of power to contact its emergency number at 302-1800.