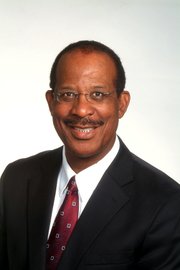 By RICARDO WELLS
Tribune Staff Reporter
rwells@tribunemedia.net
FREE National Movement (FNM) Chairman Sidney Collie over the weekend branded Prime Minister Perry Christie a "show horse", and accused the Progressive Liberal Party (PLP) leader for resorting to gutter politics to capture another five years of governance.
Taking issue with recent criticism levelled at FNM Leader Dr Hubert Minnis, Mr Collie said Mr Christie has done nothing but fight to ensure that his friends and allies have been taken care of over the course of this term.
The FNM Chairman called on Mr Christie to call the general election "so the people can end this farce, and send this broken down horse into retirement".
Mr Collie was addressing Mr Christie's vow to work "ten times as hard" to ensure that Dr Minnis doesn't ascend to the post of Prime Minister. He countered that the PLP leader's tactics are an attempt to offset the lack of work he and his administration has carried out since coming to office in 2012.
"It would be funny if it was not so sad that our embattled Prime Minister, Perry Christie, truly believes the words that come out of his own mouth," Mr Collie said.
"For the Prime Minister to admit that he will work harder to hold on to his power than he has worked to serve the Bahamian people shows just where his priorities are, which are simply his own personal ambition. It is Bradley Roberts that many call 'delusional' but maybe it is Christie who is truly the delusional one."
Mr Collie continued: "Where has this new found diligence to working hard been for the past five years? The answer is simple, embattled Prime Minister Christie is a show horse, not a workhorse. Now that he sees the finish line he's ready to 'work hard', if only he worked as hard to raise up the Bahamian people these last five years as he has in lavishing his friends and donors with government contracts that he controls."
He said: "While he tries to tarnish Dr Minnis, he fails to note that it has been under his leadership that we have seen four economic down grades, rampant murder, the highest tax increase in the history of our country and no new schools built.  The Prime Minister talks about leadership but has shown none in the last five years."
Last month, Mr Christie warned Dr Minnis that the PLP was cutting him some "slack" before waging a campaign that highlights his inabilities as a leader.
Mr Christie said the PLP's campaign would delve deep into the terrible things opposition members have said about Dr Minnis in the past.
At the time, Mr Christie said: "They're the people who defined him. And we are going to give him all the slack he needs right now because in his own record, what everyone of them said about him, and they really ought to know him better than us and he might as well know now we are going to publish what they said about him.
He added: "So start working my brother and try to find the explanations for why they said so many things about you and no matter how much the newspapers try to shine you up and brush you off, they said some things about you too."