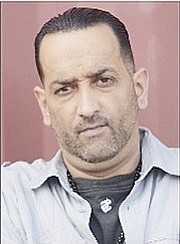 By Inigo 'Naughty' Zenicazelaya
AS the NFL Draft rapidly approaches in April, finally there has been word from the Cowboys' top brass, Stephen Jones in particular, the 'Boys will be going all defence in this draft.
It's time to stock up the defence like they've done on offence the past few drafts.
At this very moment, the Dallas Cowboys have two glaring priorities to address:
Defensive back
Pass-rusher
The search for a pass-rusher is nothing new. Loaded with defensive tackles and base ends, the Cowboys still lack that true pass-rusher who can turn the edge from the right side (RDE). Finding one in this edge-rusher-deep draft is a realistic possibility.
Despite constant need at the defensive end, the secondary has suffered the most significant losses and requires the most attention. Last year's starters, cornerbacks Brandon Carr and Morris Claiborne, are now gone, as is starting safety Barry Church, as well as top backup safety JJ Wilcox.
• Here are a few names Cowboys fans should get familiar with. There's a good chance they could be wearing a star after this year's draft:
Derek Barnett,
Tennessee
Position: Defensive End
Height: 6'3"

Weight: 259lbs
Key Stat: 20.5 tackles
for loss
Once seen as a top-10 guy, his draft stock took a hit when his combine performance was found wanting. Slower times hurt his fit as a possible outside linebacker on 3-4 defences.
His hand work is among the best in the draft and his production as a pass-rusher and run-stopper is unparalleled. Barnett is a talented, work-hard every-down, complete player. A great match for a Rod Marinelli defence.
His 4.88 sec 40-time combined with 6.96 sec 3-cone are more than enough to thrive as a defensive end on a 4-3 defence like the Dallas Cowboys.
Teez Tabor, Florida
Position: Cornerback
Height: 6'0"

Weight: 199lbs
Key Stat: 4 interceptions
and 14 breakups in 2016
Teez Tabor has red flags to go along with his fantastic play so he's someone who has slipped in the draft. Usually the type of player the Cowboys gamble on.

The good:
Tabor is a player you have to watch on film to truly appreciate. His athleticism just looks off-the-charts. As his 4.62 sec 40-time indicates, he's not a burner. But he's ridiculously quick in movement, has tremendous burst, and has superior ball awareness. He can play zone, man-press, and off-man coverage with proficiency.
The bad:
His issues include a questionable attitude, itchy twitter finger, and a failed drug test. Normally the drug test would send me running to the hills but reading into it I learned it happened in 2015 and was technically a skipped test. The fact that he appears to have had a clean 2016 allows for hope that 2015 was an isolated incident.
Tabor looks awesome on film and how natural he is at cornerback. He's a true ball hawk that would be a Day 1 starter on any team that drafts him.
Adam Shaheen,
Ashland College
Position: Tight End
Height: 6'6″
Weight: 278lbs
Key Stat: 857 yards
receiving and 16 TDs
in 2016
I don't think Adam Shaheen gets to be called a sleeper anymore since he's on about every team's radar as a possible steal of the draft.
Shaheen should have no problem physically making it at the highest level. At 6'6" 278lbs, he's a beast of a man in the mold of Jason Witten. Also like Witten, Shaheen has speed, natural ball skills, and route running ability. He's built like a blocking tight end but runs and catches like a receiving tight end. He's obviously going to need some grooming but given his athletic ability and physical dominance, he could be the next star tight end in Dallas, once Witten decides to hang 'em up.
DeMarcus Walker, FSU
Position: Defensive End
Height: 6'4"
Weight: 280lbs
Key Stat: 21.5 tackles
for loss and 16 sacks
in 2016
DeMarcus Walker was a highly productive defensive end for the Florida State Seminoles. Playing inside and out, he made sacks a variety of ways, earning the second most sacks in FBS last season.
He's not a quick-twitch burner that you want playing the edge on the right side, but he's well-built and capable of playing both the left end and the 3-technique DT. Despite his production, scouts are only lukewarm on Walker, experts saw a player who takes plays off.
With the Dallas Cowboys, DeMarcus Walker would be just another one of Rod Marinelli's rotational guys. With position versatility, he would be given chances to play inside and out and would fit in well with the rest of "the Orphans."
He's certainly not the war daddy Jerry Jones hopes Derek Barnett can be, but in a rotation he appears to be an excellent piece with superb value in the fourth round.
Jadar Johnson, Clemson
Position: Safety
Height: 6'0"
Weight: 206lbs
Key Stat: 60 tackles,
5 interceptions, 7
breakups in 2016
In this deep class of safeties, it should have been easier to find one in the earlier rounds. However with the aforementioned pressing needs at DE and CB, here we are with Jadar Johnson, who seems like a fine consolation prize late in the draft. He's well-built, athletic, and savvy. His tackling isn't great, making him look like a natural free safety, but his size says he has the physical ability if he puts his mind (heart) to it. Since run-stopping strong safeties virtually grow on trees, Johnson's coverage makes him stand out, and that's why he's the smart pick in the later rounds.
And all of this could be a good old Texas poker bluff by the Jones's. However if they stick to their plan, look for some of the names mentioned above to land in Big D, eventually playing like one too.
• Naughty presents 'Mischief and Mayhem in da AM' from 6am to 10am, Monday to Friday and 'The Press Box' sports talk show on Sunday from 10am to 1pm, on KISS FM 96.1. Comments and questions to naughty@tribunemedia.net