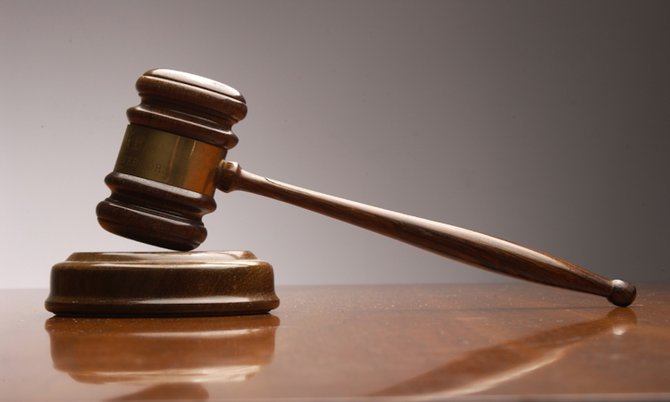 By LAMECH JOHNSON
Tribune Staff Reporter
ljohnson@tribunemedia.net
A JURY yesterday was shown an alleged video-recorded inquiry of a man walking police through his involvement in a robbery that turned fatal three years ago.
After four days of being excused from court due to legal discussions between Crown and counsel for the accused, the 12-member panel returned to Senior Justice Stephen Isaacs' courtroom for continuation of 29-year-old Henley Claridge's trial.
Claridge faces two counts of armed robbery and a charge of murder, alleged to have been committed on March 4, 2014.
It is claimed that he robbed Tonika Laroda and Darius Adderley of two Samsung cellular phones together valued at $600. He is further accused of intentionally killing Adderley by means of unlawful harm.
When the trial resumed yesterday morning, Cpl Ernest Pratt testified that on March 8, 2014, he filmed Claridge's inquiry with police, which began at the Nassau Street Police Station at 10.44am.
The jury was shown the footage in which Claridge and police detectives left the station and arrived at an apartment complex behind which was a graveyard separated by a stone wall.
The police and Claridge proceeded to the scene of the robbery where Claridge said that someone nicknamed "K-Dog" had instructed him to be a lookout behind a tree while he executed the robbery on the unsuspecting occupants of a vehicle.
When cross-examined by the accused's lawyer, Jiaram Mangra, Cpl Pratt admitted that the video inquiry was not the first time he had encountered Claridge, as he had seen him at the Central Detective Unit (CDU).
Mr Mangra asked if there was any reason why the inquiry did not begin at the CDU and Cpl Pratt said he only followed the instructions of the investigator.
The accused's lawyer asked for the time that they left CDU with Claridge; however the officer said he could not recall it. Cpl Pratt denied the subsequent suggestion that the video recorded inquiry began at 10.38am and not 10.44am.
Last week, the jury heard that shortly before 9pm, Adderley was sitting in his 2003 Dodge Town and Country van on Roseland Street with his girlfriend when a masked man with a handgun robbed them.
Before fleeing in the direction of the graveyard, the suspect shot at the vehicle, hitting Adderley in the back. The woman was unharmed during the robbery. Adderley was taken to hospital by ambulance, but died of his injuries shortly after his arrival.
Claridge, when formally arraigned in the Supreme Court on July 4, 2014, pleaded not guilty to all three charges. He maintained that plea at the start of trial last week.
He has retained Mr Mangra to represent him while Desiree Ferguson and Cassie Bethel are prosecuting for the Crown.