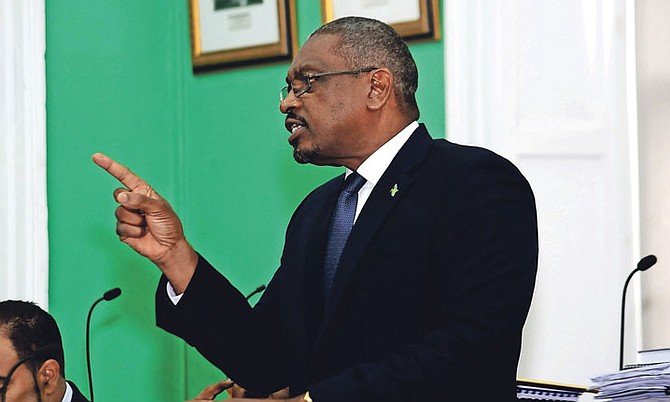 FREE National Movement (FNM) Leader Dr Hubert Minnis has asked Bahamians to be peaceful as the general election approaches.
"My fellow Bahamians, as we embark upon (a) general election, the most sacred fabric tailored into our God given democracy, I want to make a special plea, firstly to supporters of the Free National Movement and then to Bahamians at large," Dr Minnis said in a press release yesterday.
"Let us all, with a spirit of nationalism and pride, conduct ourselves in a way that would bring dignity to our electoral process and glory to God. Resist altercations and the use of profane language or bodily gestures. God has made us all equal and we are all deserving of common courtesy each to the other. In the end, the sovereign will of the majority will prevail.
"May God bless you, and may God bless our beloved Bahamas."
Earlier this month, supporters of Michael Halkitis, the Progressive Liberal Party MP for Golden Isles, clashed with FNM supporters who were canvassing the constituency.
Several videos of the altercation were posted on social media and show supporters from both parties heckling each other; however, FNM Chairman Sidney Collie has insisted that it was the PLP's supporters who first engaged his party members.
In one video, a team of FNM members, including Dr Minnis, are seen campaigning in the Golden Isles constituency when they were taunted by PLP supporters.
Some in the group also verbally attacked Dr Minnis, telling him he could not control his own party so how could he run the country, while shouting obscenities.
In a statement later posted on social media, Mr Halkitis explained that he was aware that Dr Minnis and his candidate were doing a walkabout in the area, and intentionally led his team of campaigners in another direction.
However, he said, Dr Minnis led his team to the PLP headquarters which led to persons in the FNM "verbally taunting" the PLP supporters.