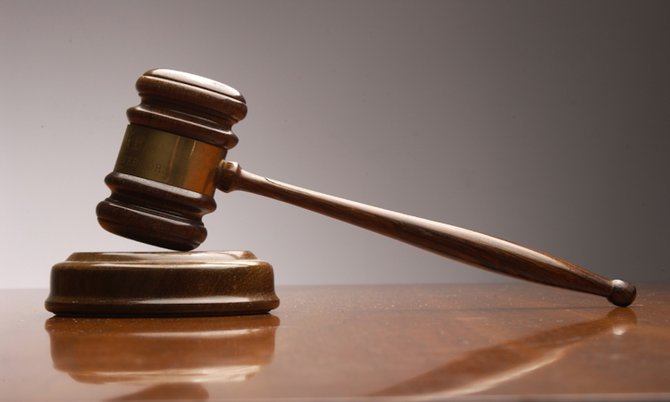 By LAMECH JOHNSON
Tribune Staff Reporter
ljohnson@tribunemedia.net
AN issue was raised yesterday during a murder and armed robbery trial as to whether an employee of a company responsible for monitoring offenders put in the Electronic Monitoring Programme by the courts could speak to a report that was not signed by her supervisor.
Dashinique Moss was called to the witness stand to speak about her role at ICS Security Concepts in the trial of 29-year-old Henley Claridge.
Claridge faces two counts of armed robbery and a single charge of murder, alleged to have been committed on March 4, 2014.
It is claimed that he robbed Tonika Laroda and Darius Adderley of two Samsung cellular phones together valued at $600. He is further accused of intentionally killing Adderley by means of unlawful harm.
Ms Moss told the jury that she assists the chief financial officer with his duties. She was asked by prosecutor Cassie Bethel if she was familiar with Gari Gonzalez.
The witness said she worked together with Gari Gonazalez in the monitoring centre at ICS; however she could not speak to the former ICS manager's current whereabouts.
The prosecutor asked the court for permission for the witness to be shown a document. However attorney Jiaram Mangra, upon inspection, objected on the basis that Ms Moss would be giving hearsay evidence given that the author of the report had not placed their signature on it.
Following brief legal discussions between Crown and defence counsel in the absence of the jury, the 12-member panel was told that Ms Moss' evidence would be stood down.
Claridge, when formally arraigned in the Supreme Court on July 4, 2014, pleaded not guilty to all three charges. He maintained that plea at the start of trial last week.
Shortly before 9pm, Adderley was sitting in his 2003 Dodge Town and Country van on Roseland Street with his girlfriend when a masked manwith a handgun robbed them.
Before fleeing in the direction of the graveyard, the suspect shot at the vehicle, hitting Adderley in the back. The woman was unharmed during the robbery. Adderley was taken to hospital by ambulance, but died of his injuries shortly after his arrival.
The case resumes today before Senior Justice Stephen Isaacs.