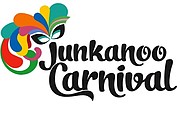 By KHRISNA VIRGIL
and DENISE MAYCOCK
Tribune Staff Reporters
AFTER confusion early last month over Bahamas Junkanoo Carnival dates, officials yesterday admitted that attendance at the event's kick off in Grand Bahama "was not as robust" as last year, but declined to state publicly reasons for the fall off in numbers with festival goers.
Bahamas National Festival Commission (BNFC) CEO Roscoe Dames said yesterday he was not in a position to give specific attendance numbers, but confirmed that compared to 2016's event, this year's numbers were "different".
Paul Major, BNFC chairman added that Friday night's numbers were "a little weak" and Saturday "a little better" than the previous night.
However, it was estimated by one police official in Grand Bahama that less than 1,000 spectators turned out on Saturday evening on the final night of the two-day event at Taino Beach. Attendance was also very low on Friday night, during the semi-finals of the Music Masters Competition.
No local DJs were contracted for the event by the BNFC, which brought in persons and equipment from Nassau and abroad, The Tribune understands.
Given the short time to prepare, the Grand Bahama Carnival Company was not represented this year and there were only several carnival dancers on hand at the event.
In 2016, the event drew over 16,000 spectators, and 18,000 at its debut in 2015 in Grand Bahama. About $1.5m to $2 million was injected in Grand Bahama's economy. Prime Minister Perry Christie and Tourism Minister Obie Wilchcombe were not seen at the event over the weekend, although they attended in 2015 and 2016.
Although one vendor The Tribune spoke with said business was good, others said it was not because of the low turnout this year. All declined to give their names.

In early April, there was widespread backlash over a last minute delay of the controversial festival and the decision to cancel all events in Grand Bahama.
With Grand Bahama's economy in the doldrums, it was the last thing residents expected because BJC provided an economic boost and attracted thousands.
However, after an intervention by Minister of Tourism Obie Wilchcombe, it was announced that the original dates were reinstated, along with the Grand Bahama component.
Many speculated at the time that the mix-up would cause the controversial event to suffer because its reputation had been damaged.
"Compared to last year the attendance was not as robust as last year," Mr Dames told The Tribune during a telephone interview yesterday.
"I can't give you any specific numbers because I have to get that report from our Accounts Department and the ticket agents and I doubt that information would be available at this particular time.
"But compared to last year, the attendance was different."
Asked why this was the case, Mr Dames said he didn't want to speculate and declined to go into detail on what these factors might be.
"I can't speculate on why the attendance is less because there are a number of different factors that could contribute to that. I don't want to say any one particular thing or give you a suggestion, but it could be a number of factors."
He continued: "Our budget overall for Bahamas Junkanoo Carnival was reduced significantly over 2016 and with a reduced budget we were required to produce the same quality of a production as we could with a reduced budget.
"So a number of initiatives that happened last year were eliminated; day time activities were eliminated and things where we thought we had to make adjustments to accommodate the dollars that we had to spend to deliver a quality product."
He also refused to comment on the "reduced" budget only saying: "That number I can't speak to until I get my report and everything that comes in after an event in order to be able to speak to that."
He said this report would not be complete for another "few weeks" as it is expected after the New Providence leg of the BJC.
"The report is going to take a few weeks. We produced a report in 2015 and we produced a report in 2016 and we will certainly produce a 2017 report and that will come after this week's Nassau event.

"Grand Bahama also makes a part of the 2017 report. We have to do some post mortem as well as accounting reconciliation and those kinds of things before we can produce a 2017 report.
"I can't give you a time, but it will definitely be out after carnival, that's the only time that it could be available," Mr Dames said.
Despite the low attendance, the artists and entertainers gave a great showing and performance for the fans.
Lady E rocked the stage with songs like "My Island In The Sun," and also performed popular soca songs such as "Lucy" by Trinidad's Destra.

Lady E and Rick Carey of C Sharp Productions performed a hot duet, "So Rude and No Manners."

Rake and scrape artist D-Mack, backed by All for One Band, brought energy as always in his performance, with songs like "Dog Don't Bark at Park Car," and "The Boat Man," among others.

Ira Storr and the Spank Band, and Veronica Bishop performed some of their hits on Friday. Some of the semi-finalists that performed on Friday were Colyn McDonald, Mdeez, Bodine, and Avvy.
The semi-finalists will go to New Providence to compete for $50,000 in the Music Master competition final at BJC on May 4 and 5.