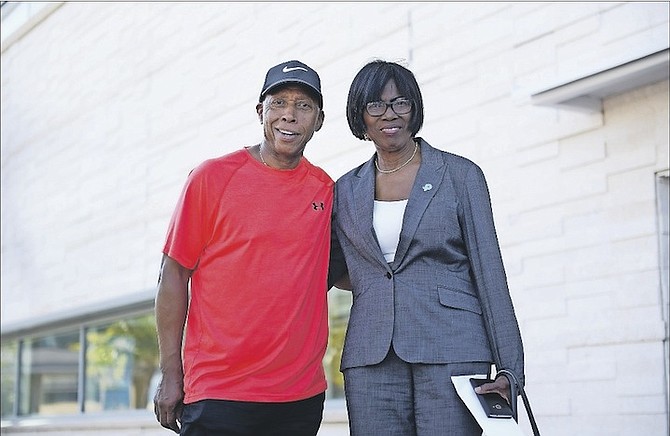 SOME 400 persons came out to support the Kingdor National Parkinson Foundation last Saturday by attending the non-profit's 17th annual gala ball.
Held under theme "Keeping Hope Alive", the black-tie fundraiser was hosted at the Meliá Nassau Beach Resort.
The ball served three different purposes. It was the commemoration of Parkinson's Awareness Month, inclusive of educating and sensitising the populace regarding Parkinson's disease; it honoured Leon Williams as the 'Person Of The Year 2017', and it also recognised five persons for their community-building efforts.
Those bestowed with the title of 'Person of Substance and Style' were Raymond Winder, John Ferguson, Candia Dames and Arlene Nash-Ferguson.
In addition to enjoying a four-course meal prepared by world-renowned chefs, guests were also entertained by Grammy Award winner Jeffrey Osborne.
The "On the Wings of Love" singer, songwriter and lyricist wowed guests with beautiful love songs. He invited them to the dance floor, and an enthusiastic and joyful crowd responded.
The second musical performance of the evening was by the Bahamas' very own Visage, led by Obie Pindling, who kept guests dancing past midnight.
The Kingdor National Parkinson Foundation said it wishes to sincerely thank its hard working members for their collective and individual roles in making this ball a success.