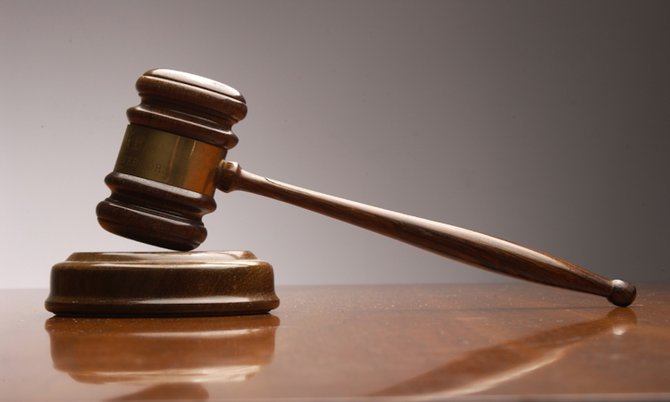 By LAMECH JOHNSON
Tribune Staff Reporter
ljohnson@tribunemedia.net
THE trial of an Eleuthera resident accused of alleged voter fraud was further delayed at the request of the Crown yesterday.
Andrew Johnson, 57, a long-serving Water and Sewerage Corporation employee, reappeared before Magistrate Samuel McKinney after his appearance on April 25 resulted in a delay due to the absence of the prosecution witnesses in his case concerning the charge of making a false declaration, contrary to Section 94(a) of the Parliamentary Elections Act, Chapter 7.
While the witnesses were present in court on this occasion including Parliamentary Commissioner Sherlyn Hall, Vernal Collie of the Office of the Attorney General requested an adjournment until Thursday, May 4.
Mr Collie said he had just been given the file the day of the proceedings and had wished to take instructions from the attorney general upon perusal of the case against Johnson.
Johnson's lawyer, Philip Hilton, argued that it should not take more than a few hours to make a decision on a matter that the prosecution brought to court.
Magistrate McKinney said it was unfortunate that Mr Collie had only received the file yesterday and more so that the majority of the prosecution witnesses had to travel from Eleuthera only for the trial to be adjourned.
Nonetheless, he granted Mr Collie's request and adjourned the matter to Thursday at 11.30am.
It is alleged that Johnson, between February 27 and February 28, while at Harbour Island and under oath, made a statement before Revising Officer Lucy Butler for the purpose of registering to vote knowing the statement to be false.
The section under which Johnson was charged notes that "any person who - (a) makes any false statement, for the purpose of being registered as a voter; or in answer to any lawful enquiry by a revising officer, returning officer or presiding officer, or for the purpose of making any objection to the registration of any other person as voter, or in any oath or declaration taken or made by him by virtue of any of the requirements of this act, knowing such statement to be false; shall be guilty of an offence against this act, and any person who aids, abets, counsels or procures the commission of any such offence shall also be guilty of an offence against this act."
When called on to answer to the charge at his arraignment in March, Johnson pleaded not guilty.
The revising officer and Mr Hall are two of six witnesses listed to give evidence.
Johnson remains on bail.