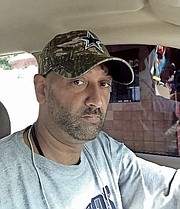 By Inigo 'Naughty' Zenicazelaya
WELL the NFL Draft has come and gone and, it's safe to say that Cowboys fans here in the Bahamas can be happy and relieved, with the haul of talented players drafted by the Cowboys rounds 1-7, especially on defence, the 'Boys future is definitely bright on both sides of the ball.
Okay let's meet the newest Cowboys, get familiar with them now and their Draft grades. Four could possibly be starting come the season kickoff in September.
Round 1 (No. 28) DE
Taco Charlton, Michigan
Charlton will play right defensive end for the Cowboys, but he doesn't fit the profile most fans expected Dallas to pursue. In the past, the Cowboys have coveted RDEs who are more like 3-4 outside linebackers, but Charlton stands 6-foot-6 and weighs 276 pounds. Combined with the hints, defensive coordinator Rod Marinelli was a huge fan of Houston's Tyus Bowser and the scouting department being in love with T.J. Watt, the Charlton selection was a shock to the system.
However, paying close attention to what the Cowboys have done since adding Greg Hardy to the 2015 roster, there were signs. Dallas employed an elephant lineup for 2016, playing hybrid DE/DT Jack Crawford as the starting right end multiple times. Marinelli seems to like the big guys with long arms, and Charlton fits that description.
GRADE B
Round 2 (No. 60): CB
Chidobe Awuzie,
Colorado
Awuzie was the fourth-ranked cornerback in this draft.
He combines several traits to be excited about. He's versatile, able to play both sides at corner, single-high safety and of course his best position is in the slot.
Awuzie is an outstanding two-sigma athlete, more athletic than 97.7 per cent of the corners in the NFL.
He's also very productive, although he doesn't have the best hands to haul in interceptions, he makes plays on the ball and is a good tackler.
With the Cowboys being patient they ended up with the 4th rated cornerback in the draft at the pick #60 that equates grand larceny. Definitely a 'steal.'
GRADE A
Round 3 (No. 92): CB
Jourdan Lewis, Michigan
I mentioned in an earlier edition of the Press Box, that Dallas would double-dip at the corner position.
Lewis is an outstanding guy because he's a first-round talent who fell because of off-field concerns. (He has a domestic violence misdemeanour hearing in July.) If he's exonerated, this pick is an A+.
He's undersized, but was a shutdown corner at Michigan. He only allowed seven receptions in 2016.
Lewis has questionable athleticism though, so that's a real mark against him but speaks to just how good his film must be for the Cowboys to be interested in him.
If he's not exonerated, this is a horrible pick. Dallas said they weren't going to make their patented risk pick in the second round this year and they didn't. They waited until Round 3 instead!
GRADE A- / B+
Round 4 (No. 133): WR
Ryan Switzer, North
Carolina
Switzer is a punt return demon who has electric RB moves with the ball in his hands that might make him famous or get him killed in the NFL. He tries to return everything.
As a wideout, he's remarkably similar to Cole Beasley with the way he releases off the line.
His value for the Cowboys is special. Beasley is Dak Prescott's favourite weapon, so having a similar player is paramount plus they can line up together to create third-down havoc.
Yes, we have two of them now! Start game-planning now defensive co-ordinators league wide, you've been warned.
GRADE A
Round 6 (No. 191): S
Xavier Woods,
Louisiana Tech
Dallas traded a 2018 fifth rounder to avoid having to wait 20 more selections to grab Woods. That speaks volumes to the interest the Cowboys had in this player, from the NFL Scouting combine. The single-high safety was ranked No. 68 overall on the team's big board.
He arrives in 'Big D' with a chip on his shoulder, Woods was considered a late second round to third round prospect pre-draft, getting him in the 6th round is a win for the Cowboys, any way you cut it.
GRADE A
Round 6 (No. 216): CB
Marquez White,
Florida State
Tough to see how White makes the team unless a move is made with Orlando Scandrick, which may be the case, as trade rumours continue to swirl in Dallas.

He's CB6 on the depth chart currently, but a two-year starter in a major conference.
GRADE C
Round 7 (No. 228): DT
Joey Ivie, Florida
Ivie is a run-stuffer who will play 1-tech for Dallas. Depth guy who has flashed enough to have a chance at the roster
GRADE B
Round 7 (No. 239): WR
Noah Brown, Ohio State
Brown is an intriguing pick who fits Dallas' wideout profile at 6-foot-2, 222 pounds. Legit red-zone threat who left school a year too early. Dallas will stash for a year and see if he can develop into Dez Bryant's backup.
GRADE A-
Round 7 (No. 248): DE
Jordan Carrell, Colorado
High-motor three-technique, Carrell flashed at times with his ability to penetrate the offensive line.
Practice squad guy Dallas wanted to make sure they didn't have to fight for.
GRADE B
• Naughty presents 'Mischief and Mayhem in da AM' from 6am to 10am, Monday to Friday and 'The Press Box' sports talk show on Sunday from 10am to 1pm, on KISS FM 96.1. Comments and questions to naughty@tribunemedia.net