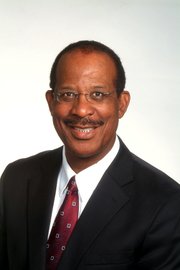 FREE National Movement Chairman Sidney Collie criticised the government over its "mismanagement" of Grand Bahama's Junkanoo Carnival, days after officials admitted that turnout for the weekend event was low.
"It comes as no surprise that the reports coming in from Grand Bahama say this year's Junkanoo Carnival saw significantly lower turnout than last year," Mr Collie noted in a statement.
"According to one official, less than 1,000 people attended the second of the two-day event. This is a stark difference to years past when attendance could reach upwards of 16,000 or even 18,000 attendees. Everything this inept government touches or attempts to manage falls apart.
"And, of course, this delusional government acts surprised that their indecision on changing the event's date would have a negative impact on attendance. They were warned of this, but they ignored the warnings as is typical for the PLP.

"Now they are running away from accountability caused by their mismanagement, pointing fingers and offering worn out excuses like their excuse this year of tightening budgets.
"But while the government ducks and hides from accountability, local businesses in a struggling economy are the ones that truly feel the loss. The event's contracted organiser Unique Bahamas International (UBI) has already taken steps to sue the (Bahamas National Festival Commission) for breaching their contract.
"How can this government claim that they care about Bahamians? At every opportunity, the PLP hangs local businesses out to dry while cozying up to their friends and allies. Grand Bahama's economic struggles are well known yet perpetually ignored by a greedy government that looks past the people in their pursuit for personal gain."
The Nassau Guardian reported earlier this week that the company contracted to produce Junkanoo Carnival is suing the BNFC for breach of its three-year agreement to put on the event.