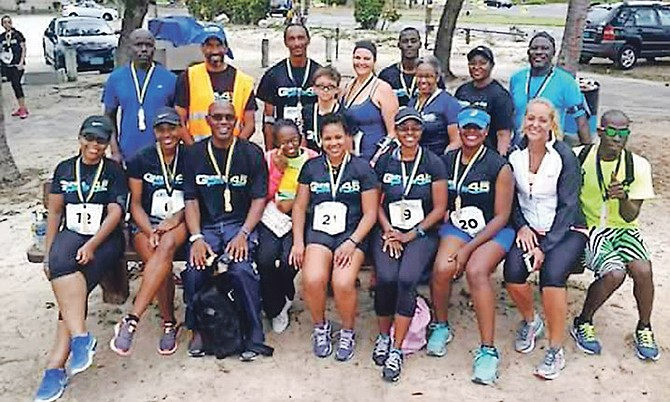 GLENROY McKenzie and Suzy Eneas were the overall male and female winners respectively of the inaugural Gunite Pools Fun Run/Walk event on Saturday. The 2.6-mile race started and finished at Goodman's Bay.
"We had an amazing inaugural Gunite Pools Fun Run/Walk," said David Prabhu, the event organiser. "The weather was cool and overcast, perfect for a morning run with the course winding through BahaMar Boulevard."
Race Prompt, a local race management company, did the timing and coordination of the meet, which was sponsored by Gunite Pools, Cavalier Construction, Dasani Water and Powerade, Bahamas Waste, Lucozade and Sports Beer.
Let's Swim Bahamas, spearheaded by Swift Swimming, were the benefactors.
Many great raffle prizes were given away, including Fitbits, Smart watches, gift certificates to A Better Back, Sports Center, Club One, Kelly's Home Center and others. "Thank you to all of the participants, volunteers and sponsors who made this a great event," Prabhu said.