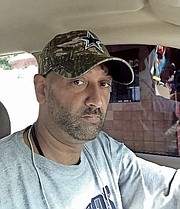 By Inigo 'Naughty' Zenicazelaya
DOWN the home stretch we come in 'silly season'.
And to avoid any type of conflict, yes, conflict, because here in the Bahamas some fans are linked politically by who they pull for in the MLB, NBA, NFL and Junkanoo.
For example if you pull for the Lakers in basketball and pull for the Valley Boys in Junkanoo, you might be considered a PLP, or if you root for the Dolphins and Saxons, you may be classified as an FNM.
So, to this end, I'm leaving no room for debates, and sports rants that may escalate into politics! I will play it nice and safe this week. Therefore, let's take a trip down memory lane and see what great sports occurrences rocked the world:
On this day in sports
history:
1889 - 15th Kentucky Derby: Thomas Kiley aboard Spokane wins in 2:34.50
1901 - Cleve's Earl Moore no-hits Chicago White Sox 9 inn but loses in 10th 4-2
1914 - 40th Kentucky Derby: John McCabe aboard Old Rosebud wins in 2:03.4
1927 - 52nd Preakness: Whitey Abel aboard Bostonian wins in 2:01.6
1930 - 55th Preakness: Earl Sande aboard Gallant Fox wins in 2:00.6
1931 - 56th Preakness: George Ellis aboard Mate wins in 1:59
1932 - 57th Preakness: Eugene James aboard Burgoo King wins in 1:59.8
1937 - Reds beat Phillies 21-10 (Ernie Lombardi goes 6 for 6)
1942 - 67th Preakness: Basil James aboard Alsab wins in 1:57
1945 - New balata ball used in baseball, 50% livelier
1961 - Balt Oriole Jim Gentile hits 2 grand slams (9 RBIs) vs Minnesota Twins
1971 - Elizabeth Bonner runs female world record marathon (3:01:42)
1971 - Sandra Haynie wins LPGA San Antonio Alamo Golf Open
1973 - For the 2nd time, Reds Catcher Johnny Bench homers 3 times in a game.
1975 - Brian Oldfield shot puts 22.86 m (world record)
1976 - Sally Little wins LPGA Ladies Masters at Moss Creek Golf Tournament
1982 - Sally Little wins LPGA United Virginia Bank Golf Classic
1984 - Chicago White Sox beat Milwaukee Brewers, 7-6, in 25 innings (started 5/8)
1986 - NHL Prince of Wales Conference Final: Montreal Canadians beat New York Rangers, 4 games to 1
1987 - Baltimore Orioles 1st baseman becomes the first player to switch hit, homeruns in consecutive games.
1989 - NY Mets Kevin Elster, errors after 88 errorless games at shortstop
1989 - NY Mets Rick Cerone, errors after 159 errorless games as catcher
1990 - Sampdoria of Italy win 30th European Cup Winner's Cup against Anderlecht of Belgium 2-0 in Gothenburg
1990 - NHL Prince of Wales Conference Final: Boston Bruins beat Washington Capitals, 4-0
1995 - Cleveland Indians tie record of scoring 8 runs before making an out, they beat Twins 10-0
1997 - San Diego Padres retire #35 worn by pitcher Randy Jones
2001 - Accra Sports Stadium Disaster: 129 Ghanian football fans die in a stampede caused by the firing of teargas by police following a decision by the referee in a crucial match between arch-rivals Accra Hearts of Oak and Kumasi Asante Kotoko
2010 - Oakland A's Dallas Braden becomes 19th pitcher to throw a perfect game (4-0 vs Tampa Bay)
2013 - Everton Manager David Moyes is announced to become Sir Alex Ferguson's successor at Manchester United (he only lasted 10 months)
• Naughty presents 'Mischief and Mayhem in da AM' from 6am to 10am, Monday to Friday and 'The Press Box' sports talk show on Sunday from 10am to 1pm, on KISS FM 96.1. Comments and questions to naughty@tribunemedia.net