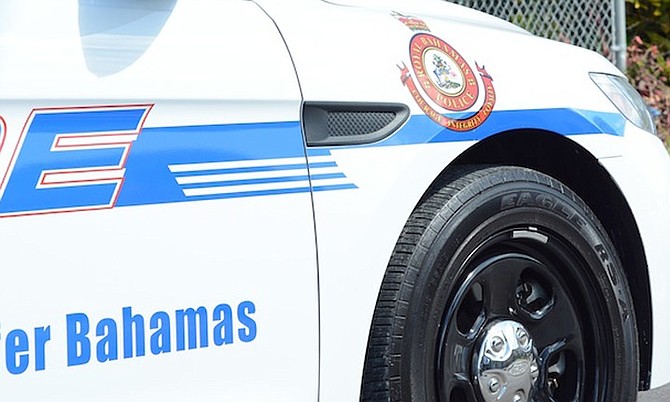 By SANCHESKA BROWN
Tribune Staff Reporter
sdorsett@tribunemedia.net
POLICE expect to "bring in several more persons for questioning" as the probe into "theft by reason of employment" at the Bahamas Agricultural and Industrial Corporation (BAIC) continues, according to Assistance Commissioner of Police Clayton Fernander.
In an interview with The Tribune, ACP Fernander confirmed that seven persons – four men and three women – all employees of BAIC, are in police custody in connection with missing items from the corporation. No one has been charged.
According to a well-placed source, police suspect the employees of attempting to destroy files and remove evidence from BAIC that could show funds have been misappropriated.
The source said that several computers and documents were allegedly taken from BAIC between election night and the next morning but police now have those items in custody. The suspects were allegedly caught on camera removing the items.
A forensic team is going through the evidence, the source said.
When asked, ACP Fernander would not confirm or deny the claims but said, where any wrongdoing is found, no matter who is implicated "the hammer will be dropped."
"We are still in the early stages of our investigations and we do not know where our inquiries will lead us. We have those persons in custody and as we progress we will see what we have and what evidence we have and who will be charged," ACP Fernander said.
"The four men and three females are being questioned in reference to stealing. We do not know where our inquiries will lead us. No one has been charged but where this leads the hammer will fall. I cannot say where this will lead, but as we move through our line of inquiries, there are more people we need to see and bring in. If we have to arrest additional people we will do just that."
The employees sought the services of lawyer Wayne Munroe, who said he hopes this case is not one of "victimisation". He also claimed that none of the persons were being questioned in relation to any missing money.
"I find it troubling that you have in CDU and it was remarked at by officers (as) a case that would never be in CDU and I find it remarkable they way they are approaching these persons," Mr Munroe told Our News on Wednesday.
"I also find it disturbing the makeup of the persons given the allegation; it's not a allegation of stealing, not one cent. This is unseemly of a government whose prime minister said victimisation is illegal, if this is victimisation I will expect he will sack the minister and the persons responsible for it because he said that is how he will operate his government. And so I will tell Dr Hubert Minnis, if it is shown to be victimisation we will call on him to act in accordance for what he say he will do."
Newly elected Prime Minister Dr Hubert Minnis has pledged to weed out corruption in all government ministries. Ahead of the general election Dr Minnis labelled former Prime Minister Perry Christie and his administration the "most corrupt, the most incompetent and the most victimising government since independence."
On Tuesday, the government said it will conduct audits into the Bank of the Bahamas, BAIC, and Urban Renewal among others. Officials also said each Cabinet minister will also conduct audits within their own ministries.
A statement from Bahamas Information Services said wherever wrongdoing is found, the law will take its course.