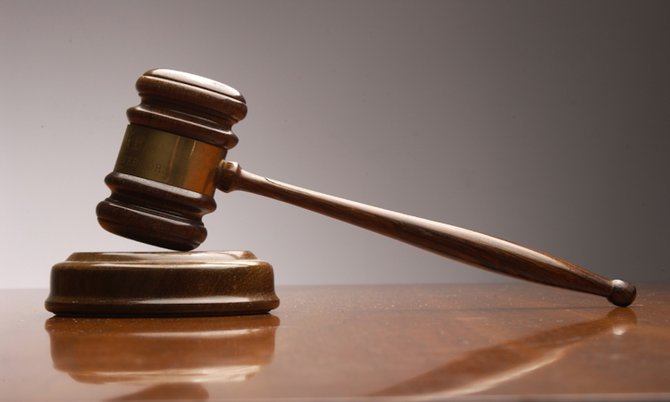 By NICO SCAVELLA
Tribune Staff Reporter
nscavella@tribunemedia.net
A ROYAL Bahamas Police Force crime scene investigator yesterday testified to having taken swabs of suspected blood samples from multiple parts of the interior of a vehicle allegedly belonging to Kofhe Goodman, the man accused of 11-year-old Marco Archer's murder five and a half years ago.
Taking the stand before Justice Carolita Bethell on the second day of Goodman's Court of Appeal-mandated retrial, Detective Corporal Jermaine Stubbs said he saw suspected bloodstains on the panel of the trunk of a white 1998 Nissan Maxima, licence plate number 250529 and registered to Barbara Goodman, while conducting a search in 2011.
Det Cpl Stubbs also said he noticed various household cleaning liquids in the back seat of the car, as well as two cell phones on the car's floor well. The officer said he also took swabs from one of the rear doors, a seat, a headrest, back rest, and also dusted for fingerprints. However, Det Cpl Stubbs said that neither Goodman nor any civilians were present at the time he conducted the search.
Another crime scene officer, Detective Inspector Marvin Cargill, testified that he had collected swab samples of suspected blood samples from the ninth step of the alleged homicide scene, as well as from its western wall and a mattress cover.
The discovery of the bloodstains and cleaning liquids were made by both officers while performing their respective duties in connection with the investigation into Archer's murder. It is claimed that between September 23 and 28, 2011, Goodman, of Yorkshire Drive, caused the death of Archer, who disappeared from Brougham Street on September 23 and was found dead days later.
In 2013, Justice Bernard Turner sentenced Goodman to hang for murdering the child after a Supreme Court jury unanimously found him guilty of the 11-year-old's murder. In the lead up to sentencing, a death sentence, life imprisonment or a 15-year prison term were the punishments Justice Turner was asked by counsel to consider.
Goodman subsequently appealed the conviction and sentence and had also sought a deferment of a retrial if the court were to allow the appeal against his murder conviction and death sentence on the grounds of publicity affecting the case. He successfully appealed both conviction and sentence, which were both quashed by the Court of Appeal in September last year.
At the time, the appellate court had also ordered a retrial for as soon as possible, concluding that adverse pre-trial publicity, misconduct of Goodman's then-defence lawyer Geoffrey Farquharson and the jury's irregularity created a "lurking doubt about the fairness of the trial".
On Monday, jurors were told to base their verdict on the evidence presented in the courtroom and not outside influences such as commentary on social media.
Wayne Munroe, QC, represents Goodman, who is in custody. Director of Public Prosecutions Garvin Gaskin represents the Crown.