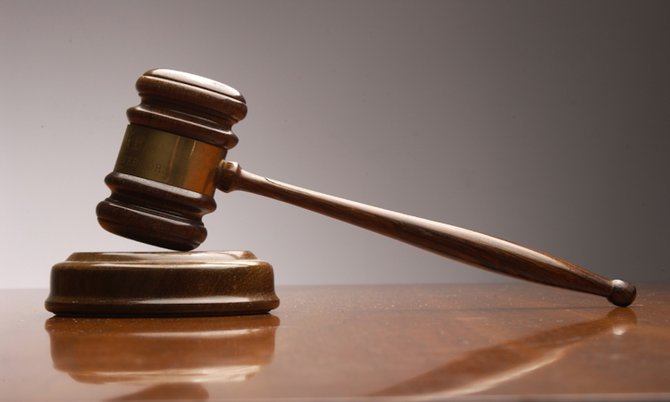 A SENIOR Royal Bahamas Police Force investigator yesterday testified how Kofhe Goodman initially claimed he was with his son at the time he was said to have murdered 11-year-old Marco Archer.
Chief Superintendent Bernard Kenneth Bonamy Jr, taking the witness stand before Justice Carolita Bethell, said Goodman stated in an initial interrogation in 2011 that he had spent the entire evening with his son on a particular day in September of that year.
Goodman, of Yorkshire Drive, is accused of causing the death of Archer sometime between September 23 and 28, 2011.
Chief Supt Bonamy, in reading from a piece of paper on which the particulars of the interview were written, also said Goodman had previously denied owning the white 1998 Nissan Maxima allegedly connected to the crime. However, he said, Goodman had refused to comment further on the matter when prodded.
He also said Goodman denied having any knowledge of the articles of clothing found near the scene of the crime on Yorkshire Street, as well as Archer's body, which was allegedly found in bushes behind an apartment building on Yorkshire Street.
The officer was one of two persons to take the witness stand in day three of Goodman's Court of Appeal-ordered retrial, the other being forensic pathologist Dr Caryn Sands.
The matter continues today at 10:30am.
Goodman was previously sentenced to death for murdering Archer after a Supreme Court jury unanimously found him guilty of the child's murder. In the lead up to sentencing, a death sentence, life imprisonment or a 15-year prison term were the punishments the court was asked by counsel to consider.
Goodman subsequently appealed the conviction and sentence and had also sought a deferment of a retrial if the court were to allow the appeal against his murder conviction and death sentence on the grounds of publicity affecting the case. He successfully appealed both conviction and sentence, which were both quashed by the Court of Appeal in September last year.
At the time, the appellate court had also ordered a retrial for as soon as possible, concluding that adverse pre-trial publicity, misconduct of Goodman's then defence lawyer Geoffrey Farquharson and the jury's irregularity created a "lurking doubt about the fairness of the trial".