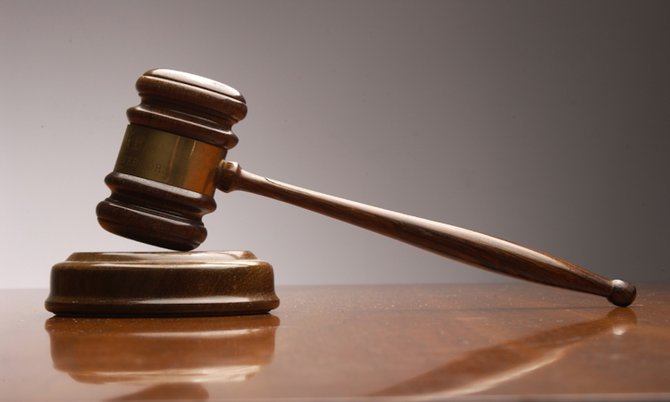 By NICO SCAVELLA
Tribune Staff Reporter
nscavella@tribunemedia.net
SUPREME Court jurors yesterday heard how bodily fluids were detected on various items allegedly taken from accused murderer Kofhe Goodman's apartment for investigation in 2011, which include a used bed sheet, boxer shorts as well as a mattress cover.
In particular, the forensic report by Royal Bahamas Police Force forensic biologist Sheria King showed how "seminal fluids" were detected on the rear middle region of a pair of used boxer shorts, and on the middle portion of a used mattress cover taken from the alleged crime scene.
However, there is still no evidence of sexual assault in the Court of Appeal mandated retrial, much less any indication that the detection of said fluids on those items were inherently linked to the death of 11-year-old Marco Archer, of Brougham Street.
A number of other items were forensically analysed according to the report, such as multiple pillowcases, plastic bags, toothbrushes and towels. The report's results showed that while some of those items were used, a good majority contained no seminal fluids or bloodstains.
The results of the forensic report were read out to jurors by Justice Carolita Bethell yesterday, which was day four of Goodman's retrial over the alleged September 2011 murder.
It is claimed that between September 23 and 28, 2011, Goodman, of Yorkshire Drive, caused the death of Archer, who disappeared from Brougham Street on September 23, 2011 and was found dead days later.
In 2013, Justice Bernard Turner sentenced Goodman to hang for murdering Archer after a Supreme Court jury unanimously found him guilty of the 11-year-old's murder. In the lead up to sentencing, a death sentence, life imprisonment or a 15-year prison term were the punishments Justice Turner was asked by counsel to consider.
Goodman subsequently appealed the conviction and sentence and had also sought a deferment of a retrial if the court were to allow the appeal against his murder conviction and death sentence on the grounds of publicity affecting the case.
He successfully appealed both conviction and sentence, which were both quashed by the Court of Appeal in September last year.
At the time, the appellate court had also ordered a retrial for as soon as possible, concluding that adverse pre-trial publicity, misconduct of Goodman's then defence lawyer Geoffrey Farquharson, and the jury's irregularity created a "lurking doubt about the fairness of the trial".
On Monday, jurors were told to base their verdict on the evidence presented in the courtroom and not outside influences such as commentary on social media.
The matter continues today.