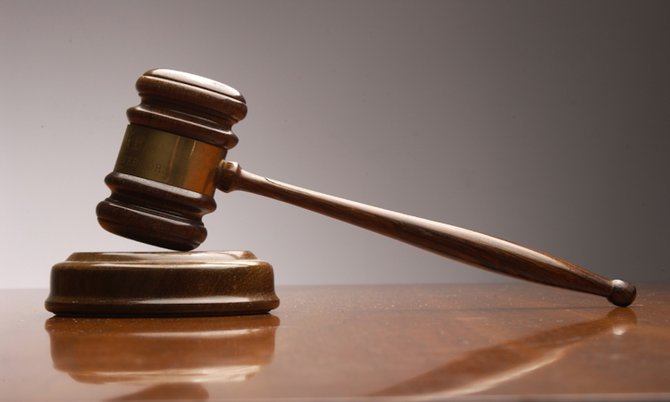 By NICO SCAVELLA
Tribune Staff Reporter
nscavella@tribunemedia.net
CROWN prosecutors on Friday urged Supreme Court jurors to not allow anyone to "offend" their "intelligence" as the prosecution and the defence launched their final submissions on why Kofhe Goodman is guilty or not guilty of the September, 2011, murder of 11-year-old Marco Archer.
Garvin Gaskin, Director of Public Prosecutions (DPP), said there are "reasonable inferences" that point to Archer's death at the hands of Goodman, and that the prosecution "absolutely disagrees" with the defence's submissions that the Crown must unequivocally prove through evidence that Goodman did murder the boy.
To validate his claims, Mr Gaskin levelled that Archer had "no authority" from his mother, Tryphemia Meadows, to go anywhere but the neighbourhood store where he went to purchase candy in September, 2011, and that, similarly, no one was given any authority by his his mother to take Archer from Brougham Street to Yorkshire Street, where he was later found dead by authorities.
This, the DPP said, along with other facts relative to the case, such as an alleged "makeover" of Goodman's apartment on Yorkshire Street, and cleaning agents like Clorox bleach allegedly found in a 1998 Nissan Maxima supposedly belonging to Goodman, drove home his assertion that one doesn't have to see something happen in order to "reasonably conclude" that it actually did happen.
Prior to Mr Gaskin's submissions, Goodman's attorney Wayne Munroe, QC, had requested that members of the jury use their "common sense" in deliberating on a verdict, as he challenged a case and submissions from the prosecution that were based "completely" on "circumstantial evidence" against his client.
To illustrate his point about 'circumstantial evidence', Mr Munroe noted that Goodman's retrial, which started on Monday, has been a "relatively short case" because the defence and the prosecution did not "row" over any of the other party's submissions. This, Mr Munroe posited, was because the retrial contained nothing but circumstantial evidence against his client, as opposed to direct evidence that could positively link him to the crime.
Mr Munroe also called on the jury to make a decision only once they were completely satisfied that the Crown had "closed every door" and "closed every window" concerning their submissions and presentation of evidence. This, the Queen's Counsel said, would need to happen in order for the jurors to "honour" their oaths before the Court.
Nonetheless, the matter was adjourned to Monday at 11am, at which time Justice Carolita Bethel will sum-up the case to the jury.
Friday's proceedings marked the fifth day of Goodman's Court of Appeal-ordered retrial over Archer's murder five and a half years ago.
It is claimed that between September 23 and 28, 2011, Goodman, of Yorkshire Drive, caused the death of Archer, who disappeared from Brougham Street on September 23 and was found dead days later.
Archer, a sixth-grade student of Columbus Primary, was reported missing by his family on September 23 after failing to return home from a neighbourhood store where he went to purchase candy. His family begged for help in ensuring that he was returned home safely.
However, on the morning of September 28, police discovered Archer's body in bushes behind an apartment complex on Yorkshire Drive.
Goodman was found guilty of killing Archer on August 2, 2013. He was later sentenced to death by hanging by Justice Bernard Turner on October 29, 2013.
However, the Court of Appeal overturned the conviction and sentence, ordering a retrial for as soon as possible because of the "lurking doubt about the fairness of the trial" brought on by adverse pre-trial publicity, misconduct of Goodman's then-defence lawyer Geoffrey Farquharson and the then-jury's irregularity.