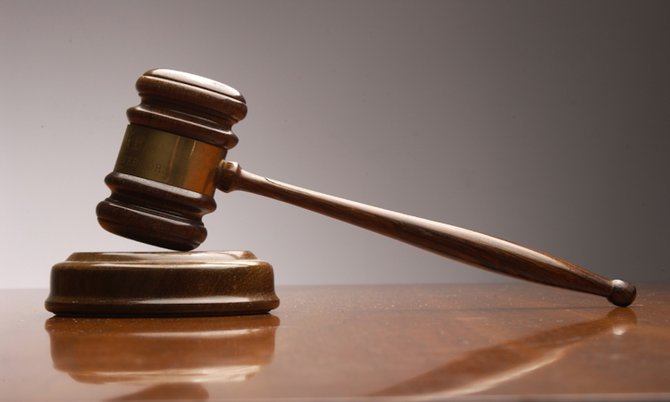 By NICO SCAVELLA
Tribune Staff Reporter
nscavella@tribunemedia.net
A JUNE 7 date has been set for former Progressive Liberal Party member of Parliament Keod Smith to learn what his punishment  will be for making accusations of bias towards a Supreme Court judge through a series of affidavits more than three years ago.
Before adjourning the matter, however, Smith's attorney, Elliot Lockhart, QC, pleaded with Justice Rhonda Bain to "tap into" her "deep well of discretion" and only "reprimand" his client for filing the affidavits questioning her impartiality to preside over a case in January 2014.
Mr Lockhart also submitted, among other things, that his client, a father who has two minor children, is "medically challenged". He said Smith's blood pressure could be "dangerously high" on occasion, and that he has been forced to work from home as a result.
Mr Lockhart said considering all that his client is "suffering and will continue to suffer," Justice Bain has and should consider her "power" to not "mete out any further punishment" against his client and commit him to prison.
However, the most contentious part of yesterday's plea in mitigation and expected sentencing proceedings came when Mr Lockhart controversially asked for the affidavits in question to be expunged from public view, charging that the affidavits would not serve "any useful purpose" to anybody else.
He further claimed that the other parties involved in the matter have no further interest in the affidavits in question because they are all "spent".
However, Fred Smith, QC, lead counsel for Save The Bays, countered by submitting that if Mr Lockhart was moving to have the affidavits sealed, he should do so via the appropriate channels so as to allow those that would be affected to have an opportunity to respond and have their support or disapproval for the motion heard.
That in turn led to Mr Lockhart asserting that as the affidavits concerned the contempt of court proceedings, and not those of an ongoing judicial review, Mr Smith and his team are not "party" to the contempt proceedings. Thus, he said, the contempt proceedings can be "excised" from those of the judicial review.
In 2014, Smith, 52, was found guilty of contempt of court for impugning Justice Bain's professional reputation through a series of affidavits he created in support of a recusal application from an ongoing judicial review to which he is a party.
At the time, Justice Bain further noted that Smith's then-lawyer Derek Ryan "cannot escape liability" for the "scandalising" affidavits filed by his client which undermined the integrity of the judge and the judicial system.
Smith, the former attorney for controversial Canadian fashion designer Peter Nygard, had filed a series of affidavits claiming that Justice Bain should recuse herself from a judicial review proceeding as she allegedly made a series of decisions based on her affiliation with the Free National Movement.
Ten months later he attempted to withdraw the applications for Justice Bain's recusal.
He alleged the judge once worked under former Prime Minister Hubert Ingraham, that she was appointed to a high-ranking position in the Attorney General's Office because of her ties to the FNM and that her two sons were fathered by a person he claimed is a close friend and advisor of Mr Ingraham.
Smith also claimed that Justice Bain had made several rulings in favour of Mr Fred Smith, who in the past had been affiliated with the FNM, and "can only be explained as coming about as a result of her bias."
The current committal proceedings stem from a judicial review application filed by Save The Bays — formerly the Coalition to Protect Clifton Bay — which is challenging an application by Mr Nygard to further develop his Mayan-themed development in Lyford Cay and gain a lease for Crown land reclaimed from the sea without official approval.
On March 1, Smith offered an apology and explanation to Justice Bain that he never intended to impugn her professional reputation, and attempted to show cause why he and Mr Ryan should not be committed to prison.
At that time, only Smith was present in court when the matter was called. Mr Ryan was a no show.
However, in a 41-page judgment handed down on May 5, Justice Bain stressed that the court "must protect the authority and dignity of the court."
She also noted that Smith's apology "was not given until March 2017, more than three years since the filing of the affidavit."
She also noted that this was not Smith's first encounter with contempt citations as she recalled another case where he was found guilty of contempt of court. For his previous actions, he was to be committed to prison for 14 days if he failed to pay a fine on or before May 23, 2008.
Concerning Mr Ryan, the judge said that based on Smith's evidence, the former did not prepare the affidavits in question which were executed and filed by Smith's office.
Justice Bain ultimately found that Mr Ryan was not guilty of contempt of court, but that Smith "was in contempt of court by scandalising the court".