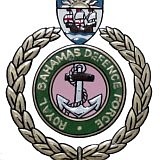 By MORGAN ADDERLEY
A Royal Bahamas Defence Force vessel, led by Lieutenant Commander Milton Munroe, arrived in Dominica on Monday.
The docking of HMBS Lawrence Major vessel fulfils the promise of Prime Minister Dr Hubert Minnis made in Parliament on September 27, that the ship would be deployed to provide aid to Dominica after the island-nation was ravaged by Hurricane Maria.
According to Press Secretary Anthony Newbold, LCDR Munroe and his 40-member team arrived shortly after noon and were "welcomed by the Dominican National Disaster Coordinator Fitzroy Pascal, and the officer-in-charge of security at the Port for Disaster Relief Operation, Lt Colonel Kester Weeks of Trinidad and Tobago defence force and other officials."
Mr Newbold also said "in the days ahead, the RBDF's technical team will join with those Caribbean forces already on the ground, to affect repairs to the prison and other government buildings."
"According to LCDR Munroe, there is a great need for the carpenters on board HMBS Lawrence Major. The Mobile Containerised Unit will be set up and the galley (kitchen) will be functional. The unit can prepare up to 1,000 meals per day. The team also has two extra medics on stand-by to assist the five Bahamian doctors."
In his address to Parliament on September 27, Dr Minnis described HMBS Lawrence Major as a "198 feet landing craft in length…and a carrying capacity of approximately 14 x 40 foot containers or 28 x 20 foot containers of equipment and supplies. The vessel can also transport 50,000 gallons of potable water and 22,000 gallons of fuel."
On September 18, Dominica was devastated by Hurricane Maria. The category five storm left 28 people dead and the island in ruins. Dr Minnis' decision to relax immigration restrictions for some citizens of Dominica and accommodate displaced students stirred local controversy.
On October 10, Education Minister Jeffrey Lloyd suggested that only "about four, maybe five" Dominican students have expressed an interest in accepting the Minnis administration's offer to relocate temporarily to continue their studies.